Facebook & Twitter make political advertisers jump hoops with new restrictive policies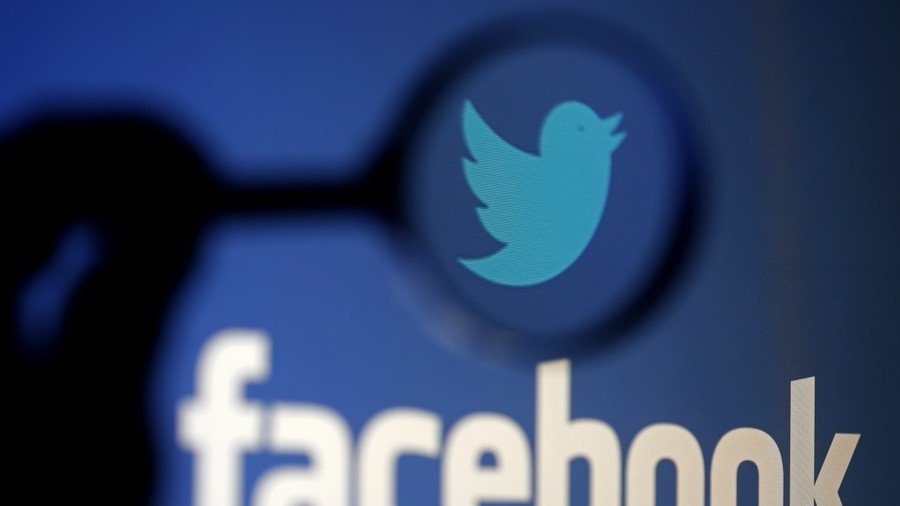 Facebook and Twitter, under pressure from the US for allowing alleged "Russian meddling" in the 2016 election, will now require a convoluted registration process for anyone wanting to run political ads on their platforms.
Bruce Falck, the general manager of revenue product at Twitter, unveiled the new company policy for political ads in a blog post on Thursday. In line with its earlier pledge to tighten the screws on advertisers, Twitter is going to bar foreign nationals from targeting the US public with ads. In order to make sure that no third party outside the US attempts to influence the American political processes, Twitter will subject prospective advertisers, both individuals and entities, to a thorough vetting. The new guidelines require candidates, political action committees and all those registered with the US Federal Election Commission (FEC) to submit their FEC IDs to Twitter. Those who don't have any must verify their location by sending a notarized form to the company. To ensure that the applicants are actually within the US, Twitter will then return letters to their registration addresses.
Moreover, the "profile photo, header photo, and website" of accounts used for advertising "must be consistent with its online presence and the Twitter bio must include a website that provides valid contact information."
Only "certified" advertisers will be eligible to run ads on Twitter, Falck said. While the changes to the Twitter advertising policy will take effect in the summer, advertisers can already file for certification, he said.
Once the policy is fully enforced, anyone will be able to clearly discern political ads in user-generated content thanks to a mandatory disclaimer featuring the name of an individual or an organization paying for the ad. Moreover, if an ad is authorized by a candidate in a political race, it will also be shown in a tweet.
Back in October, Twitter announced it was setting up the 'Transparency Center' that would allow anyone to track the origins and see all background info on any ad currently running on Twitter. The center will be inaugurated later this summer, Falck announced.
The same set of measures has been introduced by Facebook as well. Rob Leathern, the director of Product Management at Facebook, wrote that identification and labelling policies similar to those touted by Twitter are taking effect on Facebook on Thursday. Facebook will, from now on, store all political ads for seven years. The archive can be "reached by anyone in the world" through a link.
These ads with political content will be also housed in an archive for seven years. And that same archive can be reached by anyone in the world at https://t.co/bGcDLKs481 - We think these new features set a new standard for transparency in digital advertising

— Rob Leathern 🛠 (@robleathern) May 24, 2018
"When you click on the label, you'll be taken to an archive with more information. For example, the campaign budget associated with an individual ad and how many people saw it – including their age, location and gender," Leathern wrote.
Notably, the new policy will apply to both political ads, designed to drum up support for a particular candidate or party, and to the so-called 'issue-based' ads. The latter pertains to any of the 20 "national issues of public importance," the list of which was released by Facebook earlier in May. The topics listed range from abortion, crime, economy and the environment to foreign policy and terrorism. The move is seen to be prompted by the US intelligence community's allegations that while Moscow did not seek to sway the 2016 elections in favor of either of the candidates, it wanted "sow discord" within American society by stirring up debate on "divisive issues."
As Twitter and Facebook's clampdown on so-called 'Russian bots' widens, the crusade has claimed some innocent victims. It was reported that Bulgarians, who, as well as Russians, write in Cyrillic, are increasingly falling victim to the purge for simply tweeting in their native language. The Verge reported earlier this week that many Bulgarian users have complained about having their accounts suspended, noting that the most likely explanation was Twitter's 'bot' criteria, which states that even if there are no other signs that an account is linked to the Russian government, simply having a name written in Cyrillic is incriminating enough.
You can share this story on social media: