'Born to kill': What we know about Texas school shooter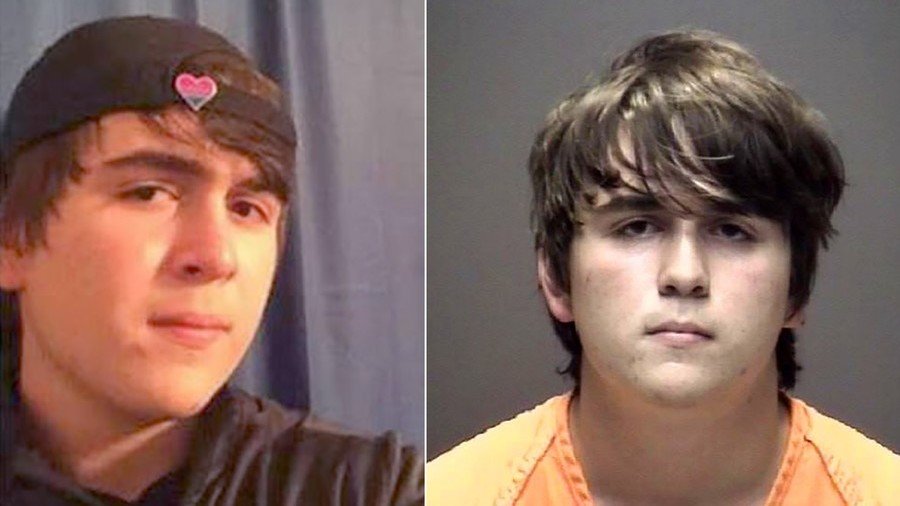 The suspect in the Texas school shooting which left 10 people dead and a further 10 injured has been named by police as 17-year-old student Dimitrious Pagourtzis. Here's what we know about him so far.
Pagourtzis was arrested and charged with capital murder and aggravated assault of a police officer. According to Texas Governor Greg Abbott, the shooter, whom he did not name, was armed with a shotgun and a .38 revolver. Both weapons he said were procured from the shooter's father.
During the assault, Pagourtzis reportedly wore a T-shirt and trench coat, and the shirt reportedly bore the slogan 'Born To Kill' across the front. Screenshots of what is thought to be Pagourtzis's deleted Instagram account reveal arrangements of weapons as well as a sniper-scope arcade game he supposedly snapped and uploaded there.
He had also reportedly followed several pro-gun pages on the social media network.
Abbot further stated that the suspect had planned to kill himself after the assault but that he didn't go through with the plan.
"He gave himself up, and admitted at the time that he didn't have the courage to commit suicide," Abbot said.
Police have confirmed that the suspect and another student were taken into custody after shots were fired at the Sante Fe school just before 8am local time. Authorities also confirmed that "possible explosive devices" have been found at the school and off campus.
Officials have confirmed that they have search warrants for two homes and a vehicle as part of the ongoing investigation.
You can share this story on social media: