'Highest level' of sanctions on Iran: What it means for Tehran and others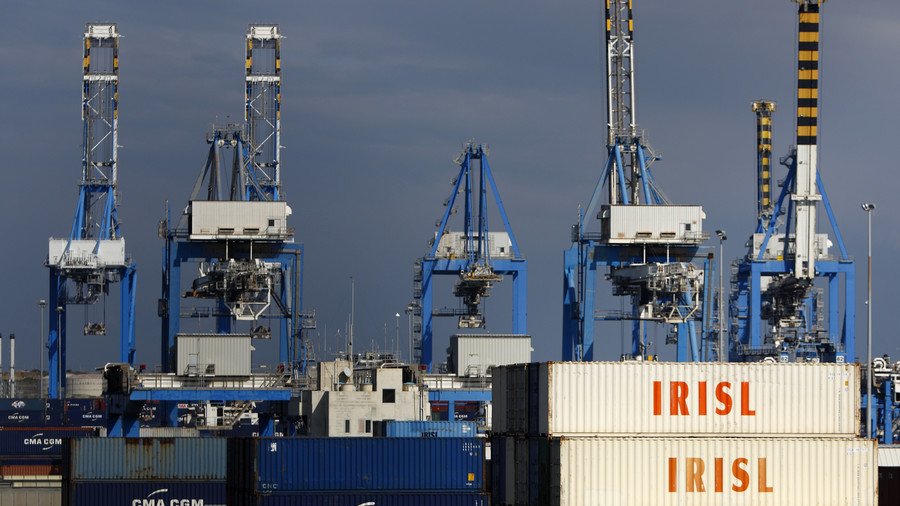 US President Donald Trump said he will renew sanctions on Iran, bringing them to the "highest level," following his announcement that the US will leave the Iran nuclear deal signed by the Obama administration in 2015.
In his announcement, Trump promised to create "bigger problems than it has ever had before" for Iran if the country develops nuclear weapons. But what are the sanctions and how do they affect other countries?
After 90 days: Money, gold, metals, cars
According to a US Treasury explainer made public on Tuesday, after a 90-day wind-down period Iran will be barred from buying or otherwise acquiring US dollars and trading in gold and other precious metals, as well as graphite, coal, aluminum and steel.
"Significant" transactions in Iranian rials and accounts outside of Iran denominated in rials will be subjected to renewed sanctions, as will the purchase or subscription to Iranian sovereign debt.
The US will also ban imports of Iranian carpets, food and certain related financial transactions, and revoke special licenses for sale of commercial passenger aircraft and related parts and services.
Sanctions previously imposed on the Iranian automotive sector will also be reimposed, the Treasury said without specifying the details. All these sanctions will go into effect on August 6, 2018.
After 180 days: Shipping, oil, banking
Following a six-month winding-down period, the US will reimpose sanctions on Iran's port operations, shipping and shipbuilding. The Islamic Republic of Iran Shipping Lines (IRISL), South Shipping Line Iran, and their affiliates were specifically named in the Treasury document.
Purchase of petroleum, petroleum products, or petrochemical products from Iran will likewise be banned again, and the companies affected were named as the National Iranian Oil Company (NIOC), Naftiran Intertrade Company (NICO), and National Iranian Tanker Company (NITC).
Iran's exports of oil had accelerated in April as Tehran sought to maximize revenue ahead of Trump's looming decision.
Sanctions imposed against the Central Bank of Iran and Iranian financial institutions designated under Section 1245 of the National Defense Authorization Act (NDAA) for 2012 will likewise return by November 4, 2018. This will include sanctions on the provision of "specialized financial messaging services" to the central bank and other financial institutions and the provision of "underwriting services, insurance or reinsurance."
Authorization for US-owned or US-controlled foreign entities to do business with the Iranian government or under Iranian jurisdiction, which was previously allowed under the terms of the JCPOA, will be revoked effective November 5, 2018.
The US government will "re-impose, as appropriate," the sanctions on persons removed from the List of Specially Designated Nationals and Blocked Persons (SDN List) and other lists maintained by the US government on January 16, 2016.
The wind-down periods of 90 & 180 days on #IranDeal is not "buying time". Some of the business deals with Iran are complicated & will take time for Treasury to re-impose sanctions. Todays announcement will have an IMMEDIATE chilling effect on lucrative deals with Iranian regime.

— Marco Rubio (@marcorubio) May 8, 2018
How other countries are affected
European countries will have between 90 and 180 days to wind down their operations in Iran or they will "risk severe consequences," according to a statement released by the White House.
Nations must all "work together to halt the Iranian regime's destabilizing drive for regional hegemony," the Trump administration said.
Many US sanctions on Iran are already in place and were not affected by the 2015 deal. Under these sanctions, much of direct trade between the US and Iran is already prohibited.
The White House said it believes reinstating the sanctions will put pressure on Tehran to "alter its course of malign activities."
Like this story? Share it with a friend!
You can share this story on social media: