'Racial profiling, white privilege': Twitter reacts to Native American teens kicked off campus tour
Published time: 7 May, 2018 15:46
Edited time: 8 May, 2018 07:53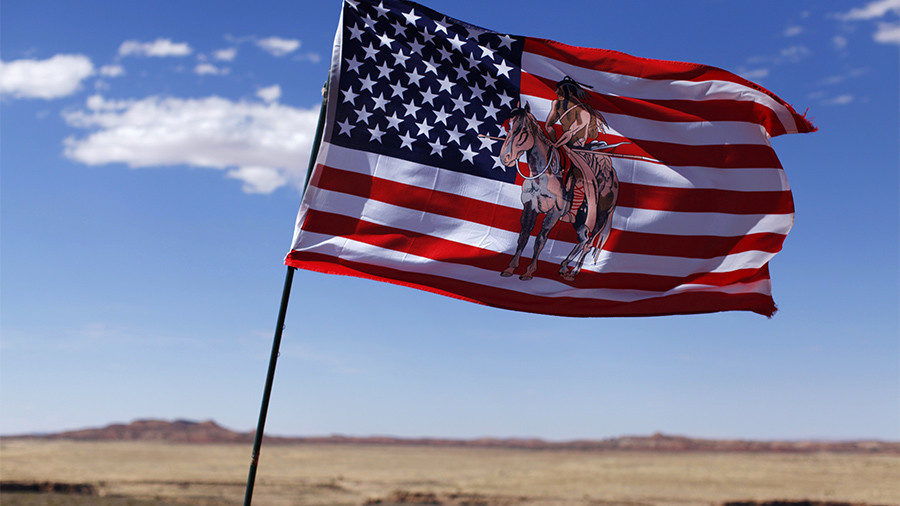 Two Native American teens were pulled from a campus tour at Colorado State University because a white mother called the police fearing that they "didn't belong."
The two teens – Thomas Kanewakeron Gray and his brother Lloyd Skanahwati Gray – were questioned by police after the mother of another teen on the tour called to report their "odd" behaviour and suggested they were "definitely not a part of the tour."
The mother admitted that she was "probably being completely paranoid" but said she wanted to call the police because of "everything that's happened" – presumably referring to the slew of school shootings across the US in recent months.
But Twitter is not buying her excuse, and some are calling out the incident as a case of racial profiling and white privilege.
Some are likening the incident to a recent case in which a group of black men were arrested at a Starbucks in Philadelphia for not ordering anything while waiting for a friend to show up.
Others even suggested the woman should go to prison for "filing a false report" and "reckless endangerment."
One black activist, Tariq Nasheed, who has more than 200,000 follows and describes himself as an "identity extremist," put forward a strange conspiracy theory that the Native American boys were actually two "white dudes" pretending to be Native American, and implied that they planned the incident to "take focus away from Black people" who are racially profiled. Asked to elaborate on his theory, Nasheed said, there are "a lot of white supremacists who pretend to be Native Americans."
But other Twitter users were quick to swoop in and accuse Nasheed of trying to compete in the "oppression olympics" to see which minority is the most oppressed.