Iran calls $6bn US court verdict a 'mockery' of justice, Americans & 9/11 attacks victims
Published time: 7 May, 2018 02:07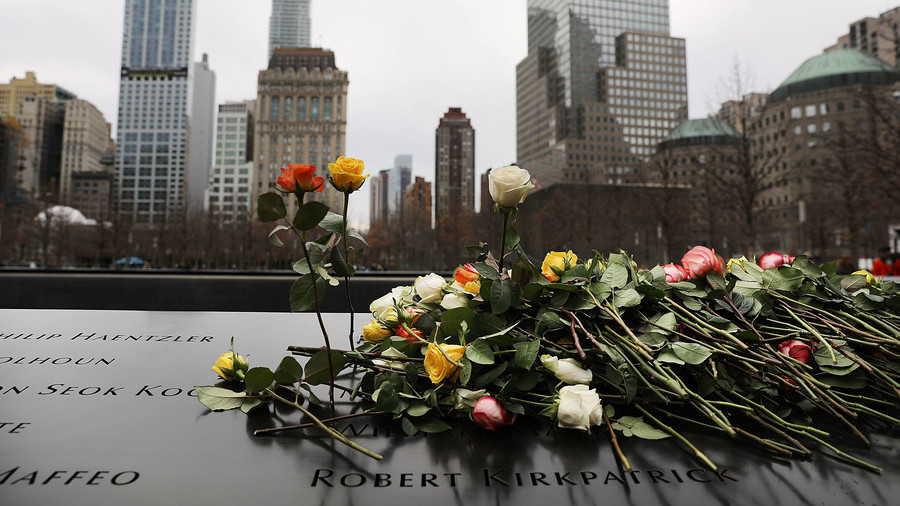 Accusing Washington of attempts to "rewrite history," Iran has firmly rejected as a "mockery" of the justice system the US court's recent default ruling which ordered Tehran to pay over $6 billion in damages to 9/11 victims.
"Issuing such an absurd and unacceptable verdict mocks not only the international legal system but also the survivors and families of the victims of the September 11 attacks," Iranian Foreign Ministry's spokesperson Bahram Kasemi said Sunday, rejecting the New York court's decision.
Last week, Manhattan's District Judge George Daniels made a default ruling (issued in the absence of a defendant) that found Tehran liable for the deaths and ordered its entities to pay over $6 billion in compensations to the families of more than 1,000 victims of the September 11 attacks.
Accusing the US of attempting to "rewrite history," the Foreign Ministry stressed that the country reserves the right to respond to any "illegal procedures" and asserted that the ruling was obviously "politically" motivated.
The spokesman also rejected similar past verdicts against Iran, reiterating that the country had nothing to do with organizing or financing the 9/11 attacks. Previously Judge Daniels had issued default judgments against Iran, in 2011 and 2016, ordering the Islamic republic to pay billions of dollars to victims of the attacks, which killed nearly 3,000 people.
The rulings against Tehran are especially astounding since none of the 19 hijackers on September 11, 2001, were even Iranian citizens, and no investigation ever found links to Iran. The 9/11 Commission –the organization tasked with investigating the attacks– has said there is no evidence indicating direct Iranian involvement or suggesting that Tehran was even aware of the 9/11 plot. The only known connection is that several hijackers once allegedly travelled through Iran on their way to Afghanistan and supposedly did not have their passports stamped.
In his default verdicts, however, Daniels agreed with the claim that Tehran somehow provided technical assistance, training and planning to terrorists, even though the overwhelming majority of the suspects came from Saudi Arabia, the geopolitical rival and arch-enemy of Iran in the region. Fifteen of the terrorists that took part in the 9/11 plot were citizens of Saudi Arabia, while two were from the United Arab Emirates and one from Egypt and Lebanon.
READ MORE: US judge tosses Saudi Arabia's motion to dismiss 9/11 complicity lawsuits
While Judge Daniels has already found Iran 'guilty' of 9/11, he is yet to rule on a number of cases brought on behalf of the victims against Saudi Arabia, over the kingdom's alleged role in the attacks. Both Iranian and Saudi involvement is being reviewed under the 2016 Justice Against Sponsors of Terrorism Act (JASTA) guidelines, which paved the way for legal proceedings against foreign states and their officials suspected of supporting terrorism.
Think your friends would be interested? Share this story!