'I'll leave the meeting': Trump says he'll walk out on Kim if talks aren't 'fruitful'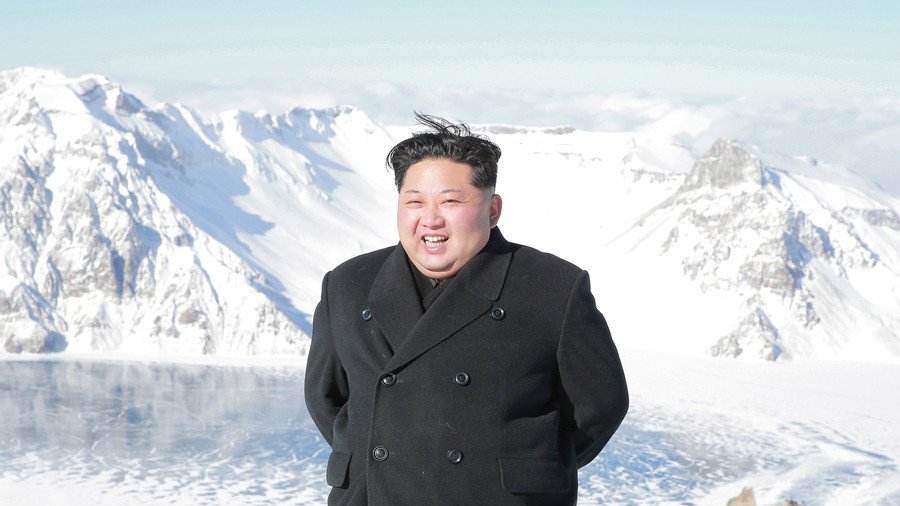 Donald Trump has vowed to meet with North Korean leader Kim Jong-un "in the coming weeks," but has warned that he'll walk away from the talks if they're not "fruitful."
Although the US president has stated that a meeting between the two leaders to discuss the denuclearization of the Korean peninsula will be a "tremendous thing for North Korea and a tremendous thing for the world," he stressed on Wednesday that the plan to sit across from Kim could still end before it begins.
"If I think that it's a meeting that is not going to be fruitful, we're not going to go," Trump said during a news conference at his Mar-a-Lago estate in Florida, while standing alongside Japanese Prime Minister Shinzo Abe.
He also said that he has no problem walking away from the meeting if it isn't going as planned. "If the meeting, when I'm there, is not fruitful, I will respectfully leave the meeting."
Still, Trump says that the US is doing "everything possible to make [the meeting] a worldwide success." He also noted that Washington's "campaign of maximum pressure will continue until North Korea denuclearizes."
If the meeting does take place, Trump has said it will likely happen "in early June or a little before that." It remains unclear where the two leaders would meet, though Trump has stated that five locations are being considered – none of which are in the United States.
As the world awaits a meeting between two leaders who have traded insults and threatened each other's countries on numerous occasions, diplomatic wheels have already been set in motion. Trump confirmed on Wednesday that CIA Director Mike Pompeo made a top-secret visit to Pyongyang over the Easter weekend.
"Mike Pompeo met with Kim Jong Un in North Korea last week," Trump tweeted. "Meeting went very smoothly and a good relationship was formed. Details of Summit are being worked out now. Denuclearization will be a great thing for World, but also for North Korea!"
Meanwhile, the wait continues, with onlookers anxious to see whether Trump can trade his "fire and fury" threats to sit down with "Little Rocket Man," who he previously called "short and fat" – an insult that came in response to Kim calling Trump "old." The saga continues.
Like this story? Share it with a friend!
You can share this story on social media: