Rat poison-laced marijuana kills three in Illinois
Published time: 12 Apr, 2018 17:01
Edited time: 27 Jun, 2018 12:58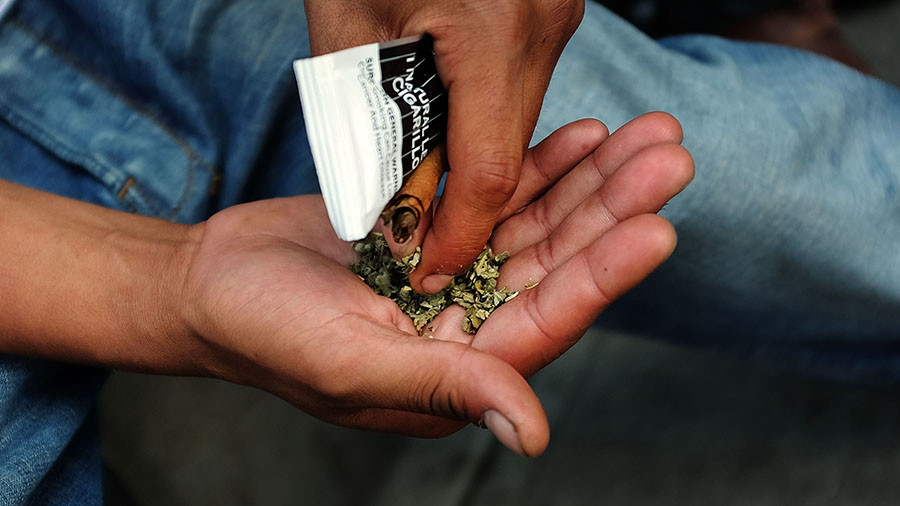 Three people in Illinois have died and over 100 have experienced severe bleeding after using synthetic marijuana possibly laced with rat poison. Authorities are urging against consumption of "fake pot."
Two men in their 20s and one in his 40s died after smoking the laced pot. The identities of the victims have not been released.
According to the Centers for Disease Control and Prevention (CDC), synthetic marijuana containing the same anticoagulant as rat poison may have been responsible for 89 such cases in Illinois in the last month alone. Three samples of synthetic marijuana tested by the CDC were found to contain brodifacoum, a powerful and long-lasting anticoagulant.
Synthetic marijuana apparently laced with rat poison in Illinois has now killed three people and sickened more than 100 others. https://t.co/MMNG6gakco

— MedPage Today (@medpagetoday) April 11, 2018
Symptoms of exposure to brodifacoum include bruising, nosebleeds, vomiting or coughing up blood, blood in patients' excrement, and loss of consciousness or collapse. The CDC has warned doctors nationwide to be on the lookout for patients experiencing severe and unexplained bleeding.
"Every day we've seen the number of cases rise," said Illinois Department of Public Health director Dr. Nirav Shah. "Synthetic cannabinoids are unsafe. They are not regulated and people don't know what chemicals may be in them, like rat poison."
Sold over the counter in colourful containers with names like Cloud Nine, Crazy Monkey or Blue Giant and described as a "herbal smoke blend," synthetic marijuana is designed to replicate the effects of real cannabis.
However, synthetic marijuana often contains potentially lethal chemicals. Earlier this month, three grocery store clerks in Chicago were arrested, and are currently awaiting trial for selling the tainted pot. Federal investigators believe the men sold as many as 60 packets of the synthetic drugs per day.
Think your friends would be interested? Share this story!