Facebook's data-mining woes deepen as company suspends another analytics firm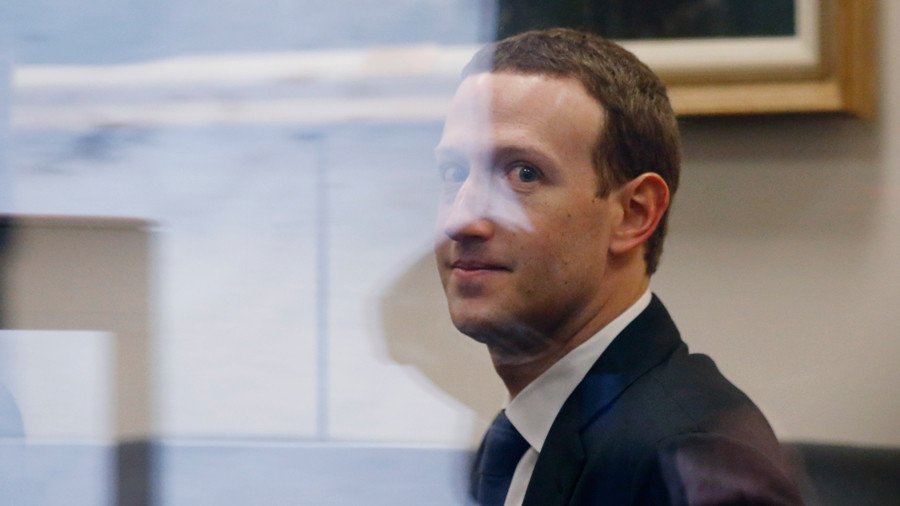 Cambridge Analytica was not an isolated incident: Facebook has suspended another data analytics firm for collecting user data for marketers in the name of academic research, as CEO Mark Zuckerberg faces the wrath of Congress.
CubeYou gathered user information through quizzes, which were billed as being "for non-profit academic research," and then shared this information with third-party marketers. Facebook took action to suspend the company from its platform over the weekend, following an investigation by CNBC.
The quiz apps used were were developed for CubeYou by researchers at the Cambridge University Psychometrics Lab. Just like Cambridge Analytica sold data collected by researchers at Cambridge University for political purposes, CubeYou sold it for commercial use.
CubeYou also used Facebook quizzes to suck in vast amounts of private user data that was then sold to advertisers. Despite the rolling scandal, it took CNBC's story to get them shut down. Facebook is a tire fire of privacy abuses. Nuke it from orbit. https://t.co/K5KhIv1tu2

— DHH (@dhh) April 8, 2018
This development is the latest in a long line of scandals for the social media giant, which began in March with the news that some 87 million facebook users may have had their data leaked to Cambridge Analytica.
Just last week, Facebook Chief Operating Officer Sheryl Sandberg told NBC News that the company expected to find more data breaches as it carries out an internal audit.
"I'm not going to sit here and say that we're not going to find more [breaches], because we are," she said.
The news couldn't have come at a worse time, with Facebook chief Zuckerberg due to testify before a House Energy and Commerce Committee on Wednesday to face questions on data privacy. The congressional hearing will be the first such appearance for the 33-year-old billionaire since the Cambridge Analytica breach came to light.
Ahead of the hearing, Zuckerberg met with lawmakers on Capitol Hill on Monday. After a closed-doors meeting with the CEO, Senator Bill Nelson (D-Florida) said "there's a question of privacy" with Facebook's entire business model.
Zuckerberg's testimony to Congress was also released Monday. In the prepared remarks, the CEO apologized for letting the Cambridge Analytica breach happen on his watch.
"My top priority has always been our social mission of connecting people, building community and bringing the world closer together. Advertisers and developers will never take priority over that as long as I'm running Facebook," he says in the document.
With new wrongdoing revealed almost every day, including last week's news that Facebook sent a doctor to top US hospitals to try and harvest confidential patient data, the sentiment is difficult to take at face value.
CubeYou's website says that the company uses social media data, survey results, and census data to "identify consumers not only by their demographics or consumption habits but by leveraging the whole spectrum of their personalities, interests and passions."
CubeYou's site also says that the company has access to personally identifiable information such as first names, last names, emails, phone numbers, IP addresses, mobile IDs and browser fingerprints.
The website has been modified recently, and CNBC reporters found a cached version of the site from March 19, which includes considerably more personal data.
"Personally identifiable information that we might collect from your Social Media profile may include, but is not limited to: name, mailing address, email address, telephone number, birth date, gender, areas of interest, occupation, title and other demographic information, address book list, your social media handle, your profile picture, your device settings and data, your localization, social connections, likes, pictures and videos," reads the original text.
"Every aspect of your target's life is covered," boasts the site,"from favorite celebrities to supported causes."
The company's website currently claims it has access to 10 million users' data, but the cached version said it had "an unbiased panel of more than 45 million people globally."
CubeYou CEO Federico Treu told CNBC that the quiz apps used to harvest the data displayed all the relevant disclaimers, and that it has not gathered any user data since 2015. Cambridge University denied any connection with CubeYou, beyond hiring the firm to design a website.
Think your friends would be interested? Share this story!
You can share this story on social media: