New York could ban work emails outside office hours
Published time: 28 Mar, 2018 17:10
Edited time: 29 Mar, 2018 07:51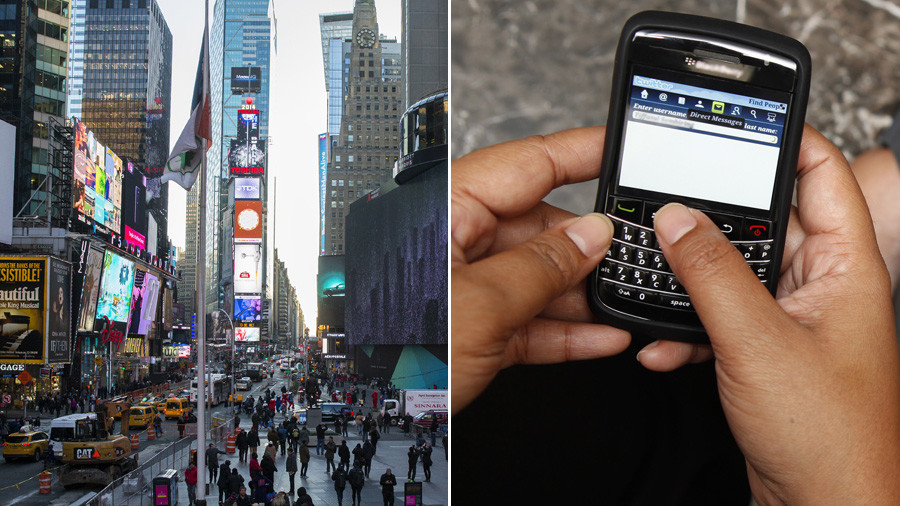 Despite being the city that famously never sleeps, New York could ban the answering of work emails and texts outside work hours. The legislator behind the bill  hopes to improve work-life balance in the Big Apple.
The Council is to consider a bill which would prohibit private companies with more than 10 employees from requiring their workers to reply to emails outside of office hours.
The bill would impose fines of up to $2,500 on companies that do not comply.
"While technology has increased access to people and ideas, it's also made it possible for employees to be on-call 24/7," says the author of the bill, Rafael Espinal, representing the 37th District in New York City.
"We need to establish clear boundaries for employees so they can maintain a healthy work-life balance and live without fear of retaliation for not answering work communications after work hours," he added.
The Right to Disconnect Bill follows in the footsteps of France, which last year passed a law requiring companies with over 50 employees to define their out-of-office email rules. The policy was an effort to tackle burnout among French workers and to encourage them to switch off and relax.
If Espinal's initiative is successful, the Big Apple's 1.5 million white collar workers could see their work inboxes shrinking. In 2015, the average New Yorker worked 49 hours and 8 minutes a week, the longest in any major US city. Meanwhile, reports suggest that the average American office worker receives 121 emails and fires out 40 business emails each day.
In 2017, Espinal was named a New Yorker of the Year by Time Out magazine.
Think your friends would be interested? Share this story!