'Rothschilds controlling the climate': Democrat councilor apologizes for anti-Semitic remarks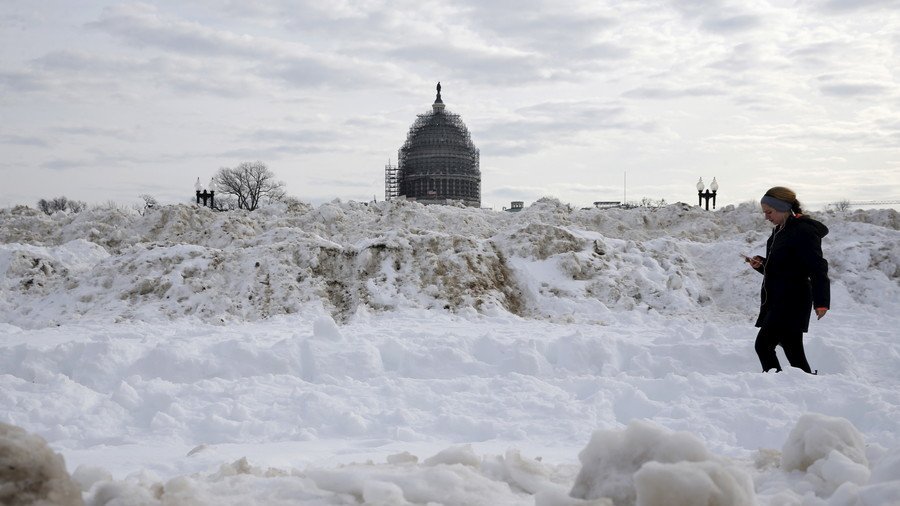 A Washington DC city council member has publicly apologized after making remarks referencing a popular online anti-Semitic conspiracy theory. The Facebook video, posted Friday, was subsequently taken down.
"Man, it just started snowing out of nowhere this morning, man. Y'all better pay attention to this climate control, man, this climate manipulation. And D.C. keep talking about, 'We a resilient city,'" Councilman, Trayon White, 33, said according to The Washington City Paper.
"And that's a model based off the Rothschilds controlling the climate to create natural disasters they can pay for to own the cities, man," he added. "Be careful."
White made the comments while driving along Interstate 695 through downtown Washington Friday morning. He was elected to the DC council in 2016, representing ward eight, the city's poorest district. He's also the youngest representative on the 13-member D.C. city council. He also referenced the 100 Resilient Cities program, established by the Rockefeller Foundation in 2013, adding further conspiratorial overtones to his bizarre public outburst.
"I did not intend to be Anti-Semitic [sic], and I see I should not have said that after learning from my colleagues," White said later in an online apology. He added that he was working to "understand the history of comment [sic] made against Jews."
I really do apologize. I work very closely with the Jewish community and never want to offend anyone, especially with Anti-Semitic remarks. pic.twitter.com/TvUgf55UeF

— Trayon White (@trayonwhite) March 19, 2018
White's comments referenced a commonly-shared internet conspiracy theory that Jewish financiers control the world or, in this case, the weather. He specifically referenced the Rothschild dynasty, descendants of an 18th-century Jewish banker who lived in what is now modern-day Germany. White was condemned by members of the Jewish community online.
We spoke with @trayonwhite tonight about how his comments played into the long history of antisemitism. We look forward to working with him toward deeper understanding of antisemitism and toward our collective liberation.

— JUFJ (@jufj) March 19, 2018
"This kind of anti-Semitism is unacceptable in any public official. This so diminishes what America is about and adds to the oppressive feeling going on in the country right now," Rabbi Daniel Zemel of Temple Micah in Northwest Washington said, as cited by The Washington Post. "We all have to be better. Public officials have to learn not to say the first ignorant thing that comes into their head."
White's comments come at a time when anti-Semitism is on the rise in the US. Last year, the Anti Defamation League found that anti-Semitic incidents had risen 57 percent from 2016, from a total of 1,267 to 1,986, a significant spike and the highest such figure recorded since 1994 when there were a reported 2,066 anti-Semitic incidents.
If you like this story, share it with a friend!
You can share this story on social media: