At US Supreme Court, political power of unions hangs in the balance
Published time: 26 Feb, 2018 17:43
Edited time: 27 Feb, 2018 08:35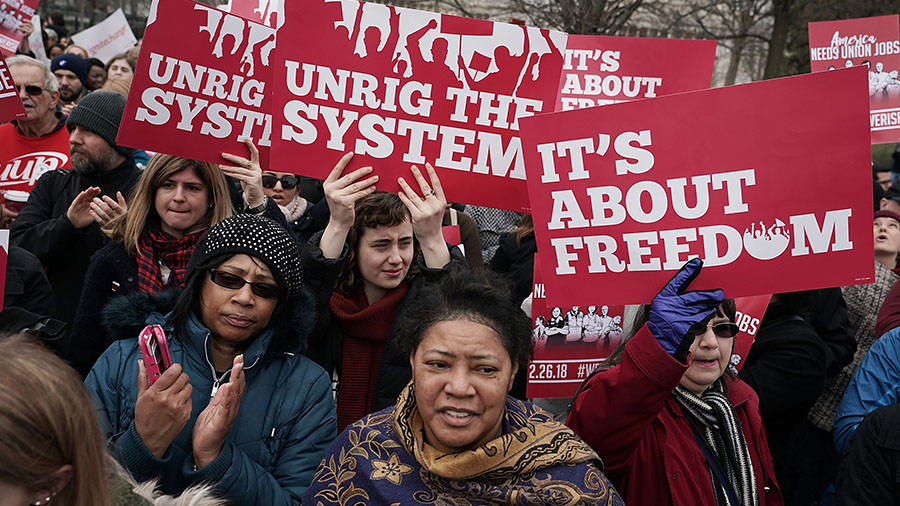 Protesters gathered before the US Supreme Court as the nine Justices considered a controversial labor union case. The decision could damage unions' finances and their impact on elections, in which they tend to back Democrats.
Janus vs. American Federation of State, County and Municipal Employees will determine whether it is constitutional to require government workers to pay fees to unions for the benefits secured through unions' collective bargaining, even if they opt out of membership.
With millions of dollars at stake, supporters of both sides of the argument protested Monday.