Heroes: US Army honors slain Florida high school junior cadets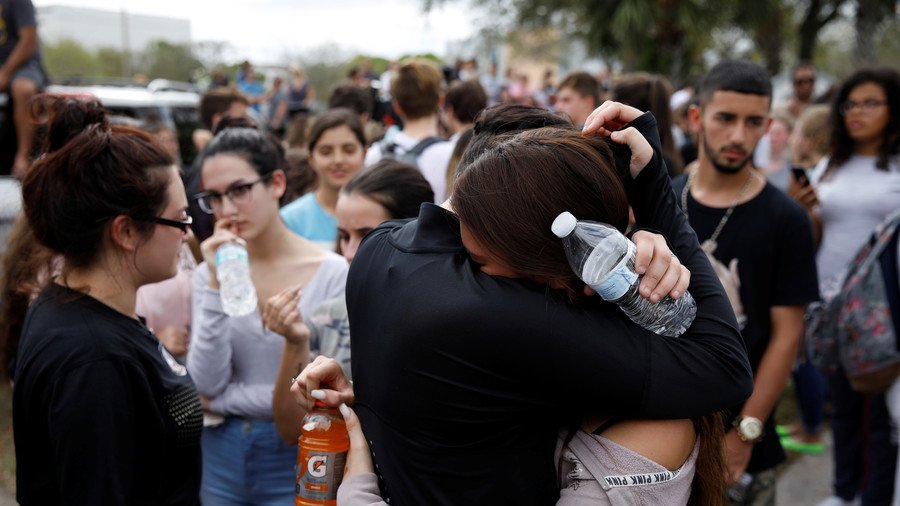 Three of the students killed in the Parkland, Florida massacre last week were honored by the US Army. The three junior cadets were reportedly killed helping fellow students escape the gunman.
Marjory Stoneman Douglas High School student Peter Wang was laid to rest on Tuesday, in his Junior Reserve Officers' Training Corps (JROTC) uniform and the Medal for Heroism was posthumously awarded to him by the US Army.
Wang, 15, was one of 17 victims claimed by gunman Nikolas Cruz last Wednesday and was last seen alive in full uniform while holding open a door for fellow classmates to help them escape. His fellow cadets Alaina Petty and Martin Duque were also killed in the attack.
Wang's dream was to get accepted to the United States Military Academy (USMA), also called West Point. The US Army bestowed him with an honorary certificate to carry out his wish.
There has been an outpouring of condolences and tributes to Wang on social media, after it emerged that he sacrificed his life in the school shooting. On February 16, a White House petition was launched calling for Wang to be buried with full military honors.
"His selfless and heroic actions have led to the survival of dozens in the area. Wang died a hero, and deserves to be treated as such, and deserves a full honors military burial," says the petition, which has accumulated over 64,500 signatures so far.
More comments followed after the Army commemorated the three slain cadets.
One angry responder tweeted to US President Donald Trump, calling for him to enact gun-control reforms.
"I didn't want your condolences, I wanted gun control," Sarah Chadwick wrote.
You can share this story on social media: