Uranium One scandal shows Washington still blames Russia for everything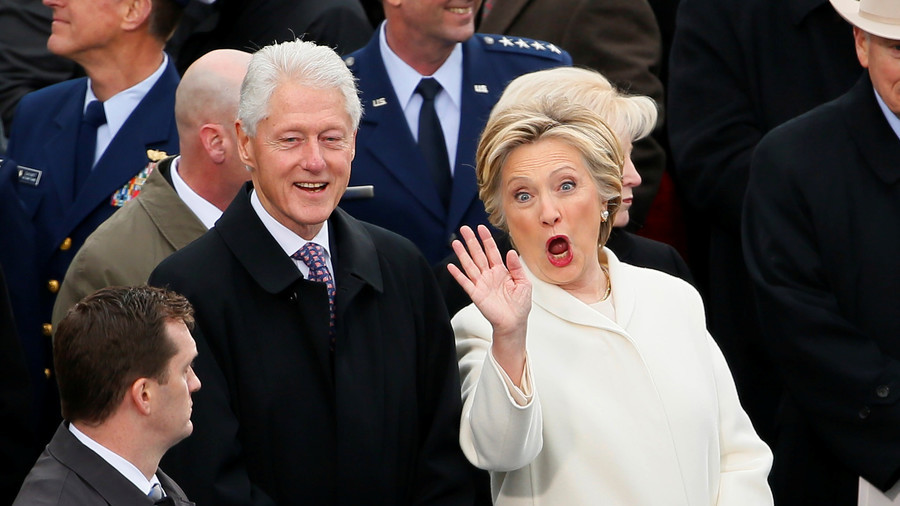 An FBI informant testified before Congress about alleged Russian collusion with the Clintons to gain influence with the Obama White House. As expected, the Uranium One scandal has become the latest hot button issue on the Hill.
The informant, Douglas Campbell, told three separate congressional committees via written statements that Moscow had routed millions of dollars to the US with a view to leveraging then-Secretary of State Hillary Clinton's influence to negotiate a deal for roughly 20 percent of the US uranium reserves.
The former FBI agent was told by executives at Rosatom, Russia's nuclear energy agency, that they had hired the lobbying firm APCO Worldwide to assist on a potential uranium purchase deal, as the company claimed to be in a unique position to influence the Obama administration via the Clintons. In exchange, the Clinton Foundation would allegedly receive kickbacks.
Democrats have dismissed the entire issue as a right-wing conspiracy theory, with debunking sites publishingmultiple 'takedowns' in recent months, insinuating that it is merely a smoke-and-mirrors ploy by Republicans to detract from their own public corruption investigations.
"Just yesterday the committee made clear that this secret informant charade was just that, a charade. Along with the widely debunked text-message-gate and Nunes' embarrassing memo episode, we have a trifecta of GOP-manufactured scandals designed to distract from their own President's problems and the threat to democracy he poses," Clinton spokesperson Nick Merrill told The Hill.
Needless to say, Trump supporters, conservatives and anti-Clinton advocates have seized the opportunity to once again shine a light on alleged abuse of power by Hillary Clinton during her time as Secretary of State under the Obama Administration.
Regardless of which side of the aisle is beset by an alleged corruption scandal, it seems blaming the Russians will remain the most popular political sport in Washington DC for some time to come.
You can share this story on social media: