Boston police targeted black & Muslim protesters through social media surveillance – ACLU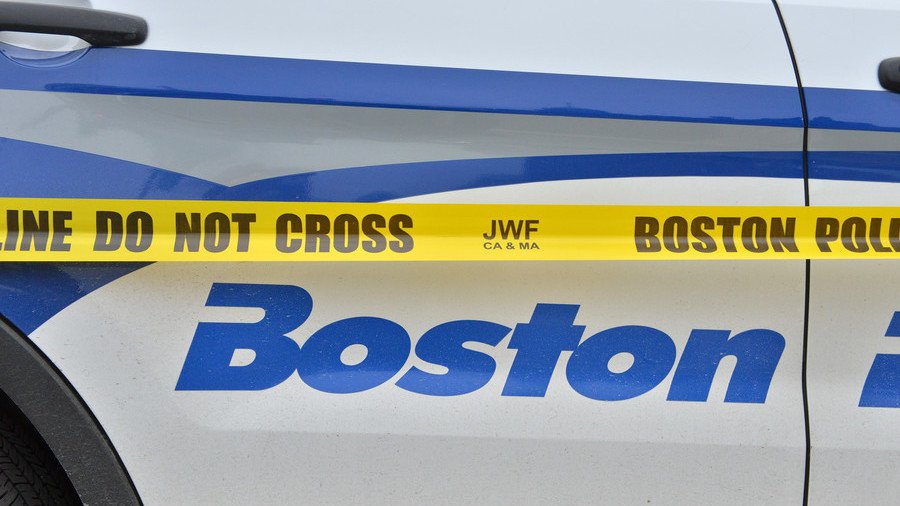 Boston police used social media surveillance to spy on citizens and specifically on black and Muslim protesters, collecting thousands of posts "irrelevant to law enforcement concerns," the American Civil Liberties Union said.
The data mining program, called Geofeedia, was run by the Boston Regional Intelligence Center between 2014 and 2016, gathering social media posts about political and social activism, religious issues, and personal matters.
"This system explicitly targeted users' First Amendment protected speech and association," the American Civil Liberties Union (ACLU) stated on Wednesday.
"It collected thousands of social media posts about political and social activism, current events, religious issues, and personal matters irrelevant to law enforcement concerns," the report said.
"It treated ordinary citizens discussing ordinary affairs as justifiable targets of surveillance."
The one thing that the system did not do, according to the documents obtained by the ACLU through a public records request, was thwart or help solve serious crimes.
"There is no indication that the wide net BPD [Boston Police Department] cast over social media using Geofeedia was ever instrumental in preempting terrorism or other violence, solving serious crimes, or providing the residents of Boston with any other public safety benefit," the authors of the report said.
"This is unsurprising, given that many of the search terms fed into — or, frequently, provided by — Geofeedia were terms associated with political activism, like '#blacklivesmatter' and 'protest.'"
According to the report, Boston police also used Geofeedia to monitor the use of various basic Arabic words and the hashtag #muslimlivesmatter, "suggesting that BPD considered Muslims as a group to be legitimate targets of surveillance."
Among the categories of keywords the police tracked using the surveillance system was 'Islamic Extremist Terminology,' which included not only references to Islamic State (IS, formerly ISIS) or similar terrorist organizations but also Arabic words routinely used to discuss religion or community, such as 'ummah' (which means 'community' in Arabic).
Even in cases where cops searched for keywords like 'ISIS' the surveillance turned up nothing criminal, with the posts mentioning IS proving to be either jokes or references to current events, the civil rights organization said.
"BPD used Geofeedia to track numerous Arabic terms for no apparent reason other than their frequent use in the Muslim community," the report stated.
Kade Crockford, co-author of the report and director of the group's Technology for Liberty Program, said: "The Boston Police Department should never conduct surveillance targeting political speech or religious expression, but that's exactly what their own records show they did when they used this social media monitoring software."
Law enforcement officials told AP that the ACLU's conclusions were misguided, and that the surveillance system actually helped police successfully monitor events that posed a risk to security.
"Our main focus in all of this is public safety, not targeting speech, not targeting people's political affiliations," Lt. Det. Michael McCarthy said. He added that law enforcement didn't focus on individuals, but rather on keywords in response to actual events happening across the US.
The ACLU, however, likened the law enforcement's social media monitoring to the notorious 'stop and frisk' New York police practice, saying that the Boston version has been "tainted by the same kind of racially disparate enforcement."
Boston police used Geofeedia for a fortnight in 2014 and then again for over a year starting in January 2015, AP reported, citing the documents. The department's use of the program was unveiled in late 2016 after it solicited bids to spend a whopping $1.4 million.
If you like this story, share it with a friend!
You can share this story on social media: