Hillary Clinton's #MeToo apology misses the mark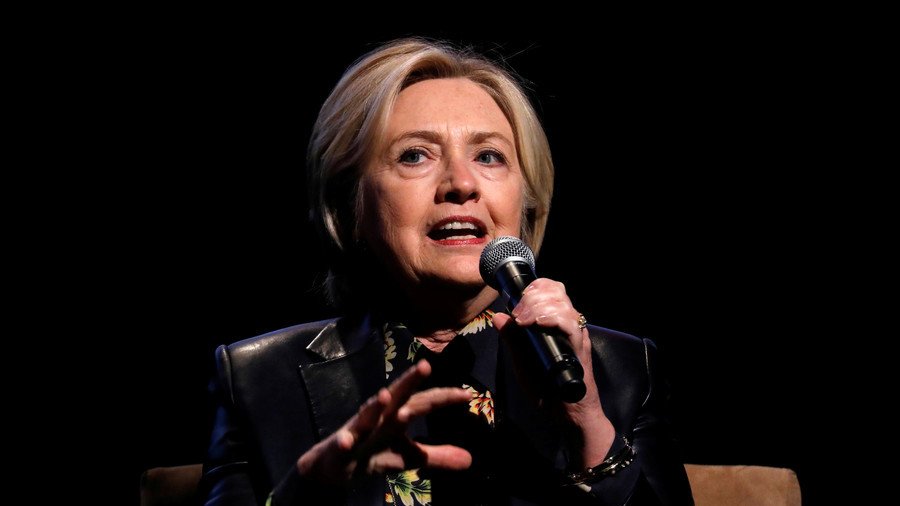 Hillary Clinton has explained her failure to fire a sexual harasser during her 2008 presidential campaign. In classic Clinton fashion, her apology read more like an extension of What Happened rather than an exercise in regret.
Clinton posted her apology statement on Facebook just before President Donald Trump's State of the Union address Tuesday. Starting out by saying how she works to "support and empower women," Clinton went on to lay out an explanation for actions when an employee in her 2008 campaign complained of being sexually harassed.
"The short answer is this: If I had it to do again, I wouldn't," she said of her decision to go against advice and allow the man to remain working for her campaign after he was found to have acted inappropriately.
The complaints were made against Burns Strider, Clinton's senior adviser and director of faith outreach, whose role included helping the campaign to target religious voters. The harassment claims was first reported by the New York Times last Friday.
Clinton said the woman's complaints, which included suggestive touching and inappropriate emails were taken seriously, with senior staff and legal counsel speaking with the woman and the offender.
Though campaign manager Patti Solis Doyle advised Clinton to fire Strider, Clinton asked her to come up with an alternative to termination. She said she did this because she "didn't think firing him was the best solution to the problem."
"He needed to be punished, change his behavior, and understand why his actions were wrong. The young woman needed to be able to thrive and feel safe," Clinton said. This, despite the fact that termination would have been a clear punishment and made the woman who had been harassed at her workplace feel safe. The woman was moved to a different office.
Clinton said she believed her preferred punishment was "severe and the message to him unambiguous." However, it could be argued that allowing someone to remain working after they'd been caught sexually harassing staff a little ambiguous.
Strider remained with the campaign and went on to join a pro-Clinton super PAC, Correct the Record in 2013. He was fired in 2015, after sexually harassing a number of employees.
"That reoccurrence troubles me greatly, and it alone makes clear that the lesson I hoped he had learned while working for me went unheeded." Clinton said, before going on to question if it would have been any better if she had fired him. "There's no way I could go back 10 years and know the answers," the 2008 presidential candidate said.
"When faced with a situation like this, if I think it's possible to avoid termination while still doing right by everyone involved, I am inclined in that direction." she said further.
She framed learning of the New York Times report as a moment in which her "first thought was for the young woman involved."
Clinton said she called the woman who told her how she appreciated working on a campaign where she was comfortable in coming forward, and that she did indeed "flourish." This was reassuring, Clinton wrote. She added she's glad her campaign had a process for dealing with complaints.
She went on to turn on the New York Times in a dazzling display of whataboutism, pointing to the fact that the news organization recently suspended and reinstated a journalist who behaved inappropriately. "A decade from now, that decision may not look as tough as it feels today," she said.
"Even those of us who have spent much of our life thinking about gender issues and who have firsthand experiences of navigating a male-dominated industry or career may not always get it right," Clinton said.
Clinton then tweeted a barb against Trump, saying she wrote about "an issue you didn't hear a single word about tonight."
Like this story? Share it with a friend!
You can share this story on social media: