'State of the Uniom' very uncertain if invite to Trump speech anything to go by (PHOTOS)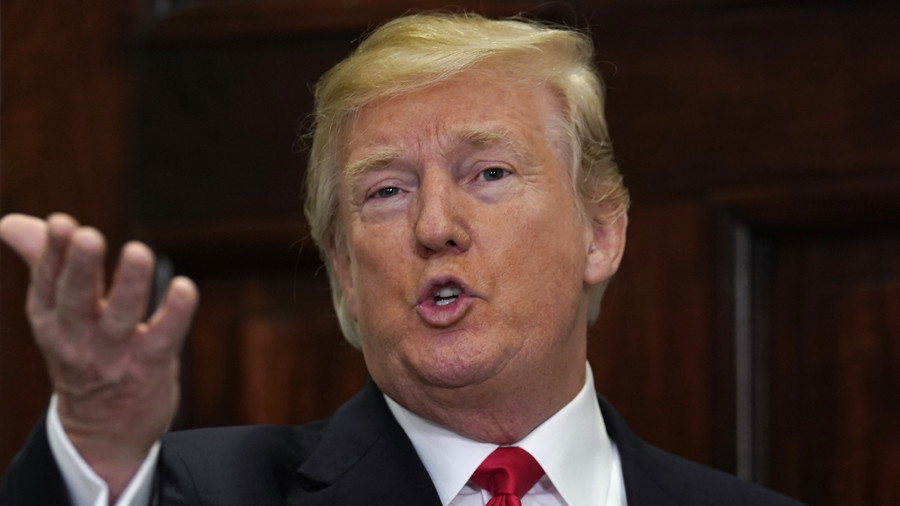 The tickets for President Donald Trump's State of the Union address boast a significant and – for the White House – highly embarrassing typo.
Official tickets for the Tuesday night event invited guests to witness the president's 'State of the Uniom' and are now being shared and commented on across social media. Former Republican presidential candidate Marco Rubio was of those drawing attention to the blunder.
READ MORE: Covfefe, Little Rocket Man and 'stable genius': A year of Trumpisms
The Sergeant of Arms' office, which is responsible for printing the tickets, said it couldn't "recall this happening before" and is now recalling and reissuing tickets, but claims there is no "expected delay" for guests.
"There was a misprint on the ticket. A correction has been made and our office is redistributing the tickets. There is no expected delay in ticket distribution," read the statement to the Washington Examiner.
President Trump, also known as the creator of 'covfefe,' will deliver his first State of the Union to Congress at 9pm EST on Tuesday and is expected to cite the country's economic growth, and address immigration and trade issues.
If you like this story, share it with a friend!
You can share this story on social media: