'Not enough': Native Americans react to Cleveland Indians dropping 'racist' mascot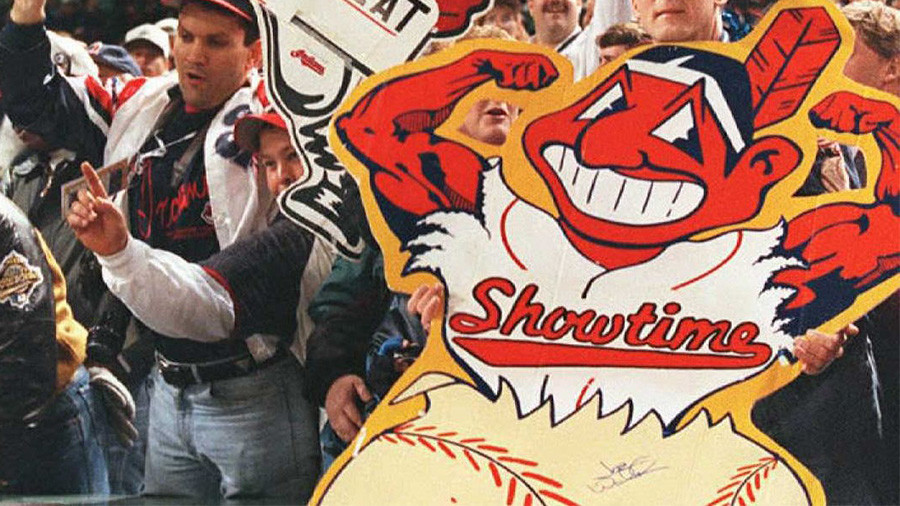 The Cleveland Indians baseball team will drop its Chief Wahoo mascot from uniforms for its 2019 season, Major League Baseball announced. Critics said the move does little to deal with the racism and bigotry of fans.
"Chief Wahoo" will be removed from the Indians' uniforms for the 2019 season, Baseball Commissioner Robert Manfred Jr announced on Monday. The team will continue to use the symbol in 2018, however, and will continue to sell Chief Wahoo merchandise in Ohio in order to keep the licensing rights. The logo features a caricature of a stereotypical Native American face.
Major League Baseball and the team organization had a year-long discussion about the use of the logo, the longstanding attachment felt by fans, and its place in the history of the team.
"[T]he club ultimately agreed with my position that the logo is not longer appropriate for on-field use in Major League Baseball," Manfred said.
For 50 years, native groups including the Cleveland American Indian Movement and 500 Years Committee of Dignity and Resistance have protested the club's name and logo, which they regard as racist and offensive.
"It is a small step in the right direction where Major League Baseball has decided that the team will no longer have that logo on their uniform, but all the fans will still be wearing it in the stadium," Sundance, a prominent activist with the Cleveland American Indian Movement, told RT.
"The licensing of the logo is not going to change," Sundance added. "The team will put the logo on t-shirts, hats, lunch boxes, toilet paper, whatever, to make a buck, that's not going to change. The fans are going to double down and buy as much as they can because they're vindictive and they believe we are stealing something from them."
Colleges and high schools around the country have been dropping the names of sports teams that are considered demeaning to indigenous people.
"We want our hometown team to do the same. We're not just being politically correct here, this is morally wrong," Ferne Clements of the 500 Years Committee told The Cleveland Plain Dealer in 2017.
Sundance said his group has been very vocal about the team name and logo needing to change completely.
"It is not good enough to prohibit the logo on the team uniform when the environment that allows the racism to continue unabated is unchanged," Sundance told RT. "The fans will still wear Wahoo or dead Indian heads. The fans will still dress in red face. They will shout their 'war hoops' and their chants and other bigoted things that you can imagine."
"We will still be out there on opening day, because the change that they are making is not fast enough and not sweeping enough," Sundance added.
You can share this story on social media: