Democrat slams Pelosi's 'make America white again' comment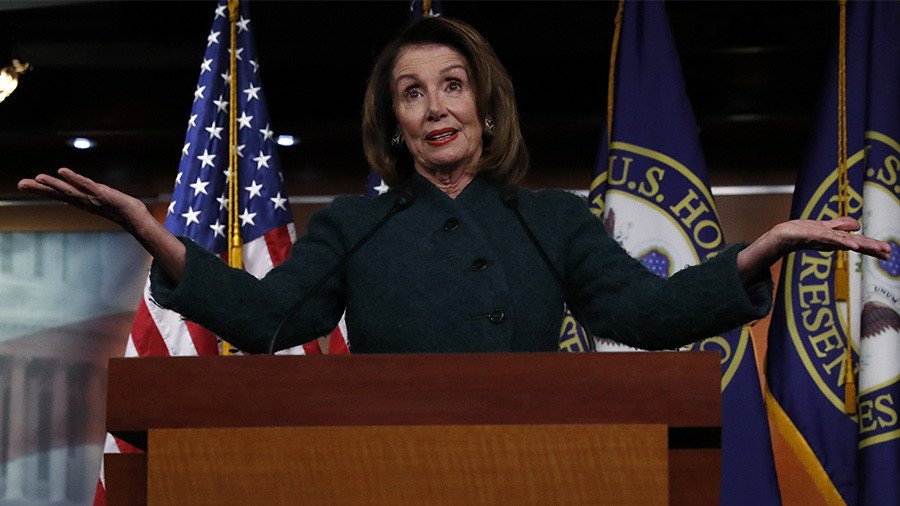 House Minority Leader Nancy Pelosi drew sharp criticism from Senator Joe Manchin, a fellow Democrat, who said her accusing President Donald Trump of racism was not helpful to the immigration debate.
"We don't need that type of rhetoric on either side, from Nancy, [Speaker of the House] Paul Ryan or anybody else," Manchin said on CNN's State of the Union show on Sunday.
Manchin (D-West Virginia) is a moderate Democrat and a leader of a bipartisan Senate group working on immigration. In a separate interview on Sunday on NBC's Meet the Press, he said he thought the White House plan was "a good starting point."
Trump is insisting on $25 billion in funding for a border wall with Mexico and tougher immigration enforcement. His proposals call for a crackdown on chain migration and the diversity visa lottery program.
In a speech at the United States Conference of Mayors 2018 winter meeting on Friday, Pelosi said the 50 percent cut to legal immigration and the "recent announcements to end Temporary Protected Status for Central Americans and Haitians are both part of the same cruel agenda. They are part of the Trump administration's unmistakable campaign to make America white again."
President Donald Trump's latest immigration plan offers a path to citizenship for up to 1.8 million people who were brought into the US illegally as minors. Last September, the Trump administration rescinded the Deferred Action for Childhood Arrivals (DACA) program established by former President Barack Obama in 2012, which gave temporary protection from deportation to people who qualified.
Many Twitter users joined Manchin in criticizing Pelosi's remarks.
Like this story? Share it with a friend!
You can share this story on social media: