'Fake news, I'll gun you down': Man arrested over phone threats to CNN staffers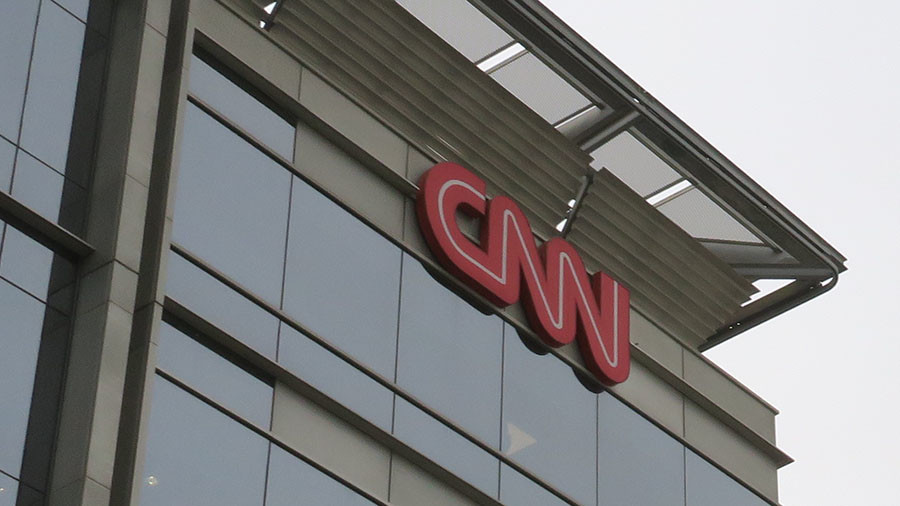 A Michigan man has been arrested after allegedly calling CNN and threatening to "gun down" employees at the Atlanta headquarters of the network.
Brandon Griesemer of Ann Arbor, Michigan, made 22 calls to CNN on January 9-10, according to an affidavit which was unsealed Friday and cited by the news network. Four calls, which were recorded, contained threats.
"Fake news. I'm coming to gun you all down," he reportedly said during a January 9 call, while cursing and using a derogatory word directed at African-Americans.
"I am on my way right now to gun the f***ing CNN cast down...I am coming to kill you," he said in a second call to the network, according to the affidavit.
That same day, an investigator employed by CNN searched law enforcement databases for the number used to call the network. It was registered to Griesemer's father. A second number was also found to be associated with the wireless account.
The investigator called the second number and asked to speak to Griesemer's father. The person who picked up identified himself as Brandon. The investigator then recorded the conversation and compared the audio to the threatening calls which were recorded, and found that the voices sounded the same.
The next day, CNN received another threatening call from the same number. In that call, Griesemer allegedly once again threatened to come to the Atlanta headquarters and "gun every single last one of you." The investigator collected data from the phone used to make the call, finding that it had accessed a cellular tower in Novi, Michigan.
Griesemer, who also reportedly made disparaging remarks about Jews in the calls, was arrested and charged in a US District Court with transmitting interstate communications with the intent to extort and threat to injure. He was released on Friday on a $10,000 bond. If convicted, he could face a fine or up to five years in prison.
It's not the first time that Griesemer made threatening calls to an organization. In September, he called a local mosque and made derogatory comments about the facility and Muslims, an FBI agent said in the affidavit. He confessed to authorities that he had indeed phoned the mosque "and that he was angry at the time of the call," the affidavit states.
Like this story? Share it with a friend!
You can share this story on social media: