NYPD limits number of 'get out of jail free cards' issued to officers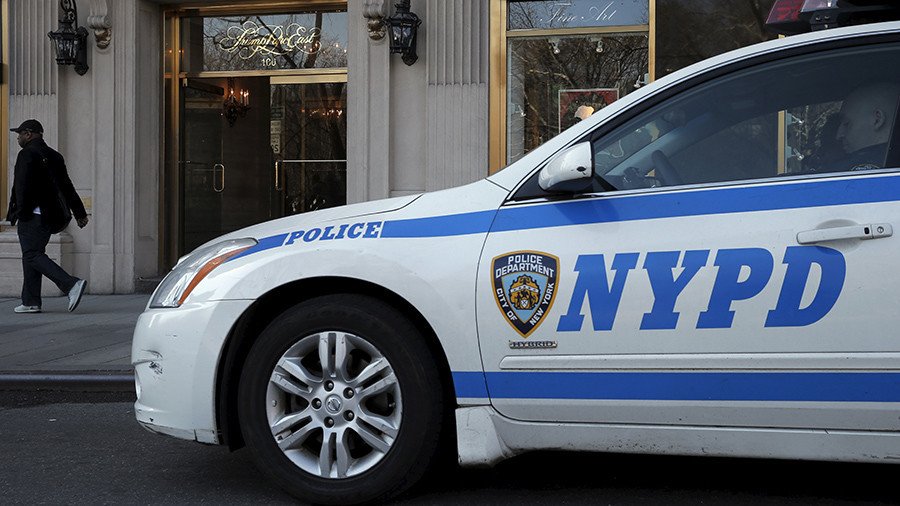 New York Police Department (NYPD) officers are upset that they'll be issued fewer police union cards to help family and friends dodge minor traffic violations this year.
The New York Patrolmen's Benevolent Association (PBA) cut the number of "get out of jail free" courtesy cards that will be distributed to current police officers from 30 to 20 and retirees from 20 to 10, sources told the New York Post.
The sources said PBA boss Pat Lynch ordered the cutback in order to stop officers from selling their cards online.
Police union cards are distributed to officers to pass on to close family and friends, and it's often used to bypass parking tickets, traffic violations and other minor incidents. While it does not guarantee the holder will actually get out of jail, it's meant to suggest that an officer vouches for the person.
Al O'Leary, a spokesman for the PBA, told the New York Times the cards often do not work the way holders think they will. "It's always the discretion of the officer," O'Leary said. "If the driver does something dangerous in traffic, the officer is going to write the summons."
There are around 24,000 active members of the PBA, according to the New York Times. That would mean, the PBA has been handing out at least 720,000 cards every year. With the new limit, the PBA would only hand out 480,000 each year.
A quick search on eBay reveals several of the passes from different unions and agencies are being sold anywhere from $30 to $200. Most of the listings state that the cards are "novelty items" only meant for "collectors." Many of the seller's accounts showed they have sold multiple cards that were issued this year.
One seller listed a 2018 Sergeants Benevolent Association (SBA) PBA card for "for collectible purposes only!!!" The seller's account showed they had previously sold at least five and still had three available.
Another seller listed a "brand new" signed 2018 SBA PBA card for $119, with a description that warned buyers that it was being sold as "a collectible, and possession implies no membership, association, or affiliation with the SBA, or the NYPD PBA."
"It is sold strictly as a collectible and conveys no special privileges," the seller added.
"They are treating active members like s***, and retired members even worse than s***," a retired officer told the Post. "All the cops I spoke to were very disappointed they couldn't hand them out as Christmas gifts."
However, many Twitter users are angry that the officers are offered the privilege in the first place.
You can share this story on social media: