'They're holding government hostage': White House phone line blames Democrats over shutdown (AUDIO)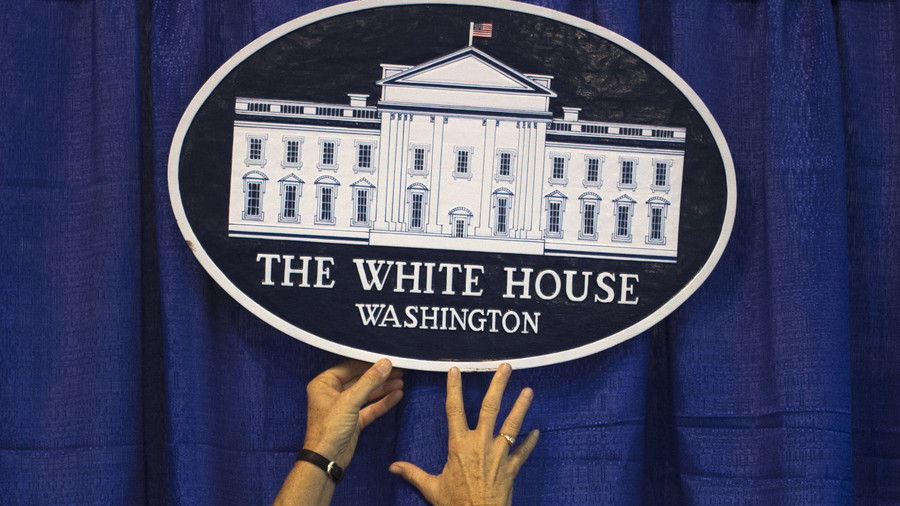 The recorded greeting for the White House comment line is telling callers that Democrats are holding the US government hostage over the immigration debate.
After dialling the number, an automated message declares that the call cannot be answered "because congressional Democrats are holding government funding – including funding for our troops and other national security priorities – hostage to an unrelated immigration debate." The recording then concludes, saying: "Due to this obstruction, the government is shut down."
The line has reportedly been inundated by callers wanting to hear the message. RT.com tried calling the number several times, before finally getting through to the service Sunday.
RT.com also reached out to the White House for comment and, in response, received an automated email stating that press communications would be limited to "issues involving the safety of human life or the protection of property, or those determined to be essential to national security" during this time.
Under US law federal workers furloughed during government shutdown are not allowed to even volunteer their services to their federal agency. The Anti-Deficiency Act states that it is a felony for a federal employee to provide voluntary services when their salaries haven't been appropriated by Congress.
The US government shutdown started at midnight Friday after the Senate failed to pass federal funding amid divisions over the status of more than 700,000 illegal immigrants. The US is no stranger to shutdowns – this is the 18th such incident since the first occurred in 1976 during the presidency of Gerald Ford.
Like this story? Share it with a friend!
You can share this story on social media: