Chelsea Manning drops in to pro-Trump party in New York (PHOTO)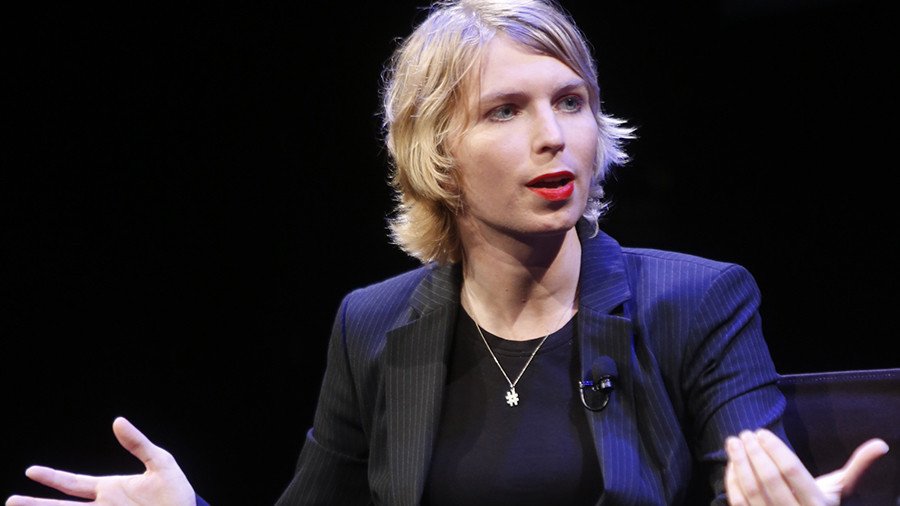 Chelsea Manning has made a shock appearance at an event celebrating the first anniversary of Donald Trump's inauguration, organized by the alt-right movement's biggest media personalities.
The 'Night for Freedom', which was billed as a celebration of "life, culture, music and mindset," was hosted by conservative commentator Mike Cernovich in New York. Cernovich's fellow conservatives James O'Keefe and Gavin McInnes were also penned to address the gala event.
READ MORE: Kremlin plot? Russia critics ridiculed for claiming Moscow is behind Chelsea Manning's Senate run
Manning, who last week announced her candidacy for the Maryland Senate seat, was reportedly seen socializing at the party but is said to have left before the end of the speeches. Later, she tweeted a picture of herself at the event, saying that she'd "crashed the fascist/white supremacist hate brigade party." Responding to criticism from supporters over her attendance at the Manhattan nightclub, the former whistleblower wrote: "Learned in prison that the best way to confront your enemies is face-to-face in their space."
Manning was arrested in 2010 after an internal US Army investigation found she had leaked more than 700,000 sensitive documents and videos to news outlets across the world, including WikiLeaks. She was released from military prison at Fort Leavenworth in Kansas last year.
Conservative pundit Cassandra Fairbanks, who attended at the event, is a vocal supporter of Manning's and was reportedly seen chatting with the former Army private at the event, according to Buzzfeed.
Writing on Twitter, Cernovich claimed to have shaken hands with Manning, adding that despite protestations from people on the left, "it was not a big deal." Speaking to Buzzfeed, pro-Trump activist Jack Posobiec said he considered Manning's appearance a mark of respect for the conservative movement. "I truly don't want to speak for her but I guess she respects what this is all about," he said.
A 30-year-old man protesting the event was arrested after reportedly punching and choking a partygoer during a brawl outside, according to the New York Daily News. The 56-year-old victim went into cardiac arrest and was taken to Bellevue Hospital in stable condition.
Like this story? Share it with a friend!
You can share this story on social media: