2 pilots killed in helicopter crash as US military records 1st fatalities of 2018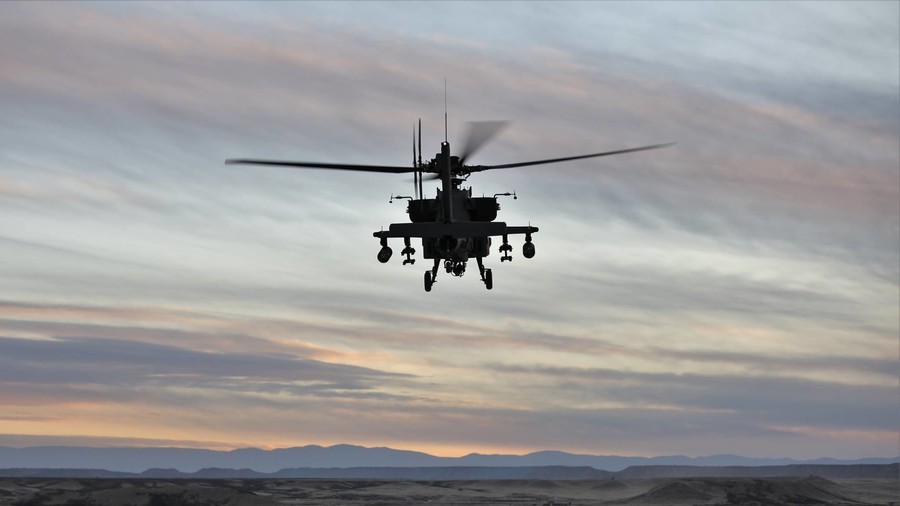 Two US army pilots have been killed in a helicopter crash during training over the Californian desert, the Pentagon has announced.
The AH-64 Apache chopper attached to the Army's 4th Infantry Division based out of Fort Carson, Colorado crashed in the California desert during a regular training flight. Both the pilot and the co-pilot were killed, Lt. Col. Jason S. Brown, an Army spokesman at the Pentagon, told Fox News.
"The cause is currently under investigation and next-of-kin notifications are ongoing, therefore we can provide no further details at this time," he said.
The pair were flying a "readiness training exercise" at the time of the crash near the National Training Center at Fort Irwin in California, another US official noted. Saturday's crash is the first fatal incident that struck the US Armed Forces in 2018.
You can share this story on social media: