Meteor lights up night sky, rattles Michigan with 'loud boom' (VIDEOS)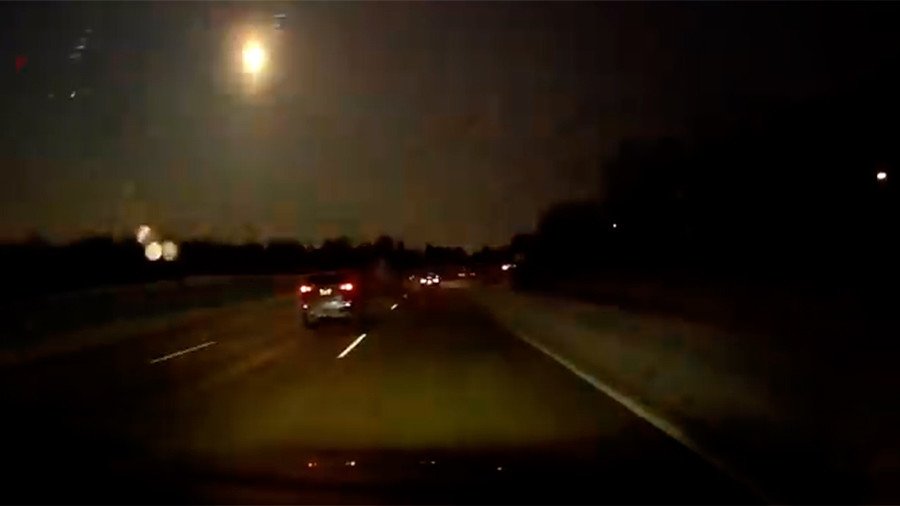 Residents in several cities across Michigan reported seeing a bright and colorful flash travel through the sky before hearing a loud boom. The US Department of Homeland Security confirmed that it was a meteor fireball.
Numerous videos recorded by security cameras and dashcams in the Metro-Detroit area and surrounding cities Tuesday night show a flash of bright light zooming across the sky, instantly turning night into day for an instant.
Several Michigan residents took to social media to say they heard a loud sound after the flash of light. Many speculated that the light and sound were caused by a meteor, while others said that it could be something more mysterious.
After receiving multiple 911 calls, the Ingham County Office of Homeland Security & Emergency Management told residents not to worry, saying, "It's a natural meteor fireball."
"While many also reported an explosion, there is no indication that anything landed on the ground or cased damage. Most likely it was the boom of the meteor breaking apart," a text alert to residents said, according to WWJ.
You can share this story on social media: