Ex-CIA officer arrested for trying to pass classified information to China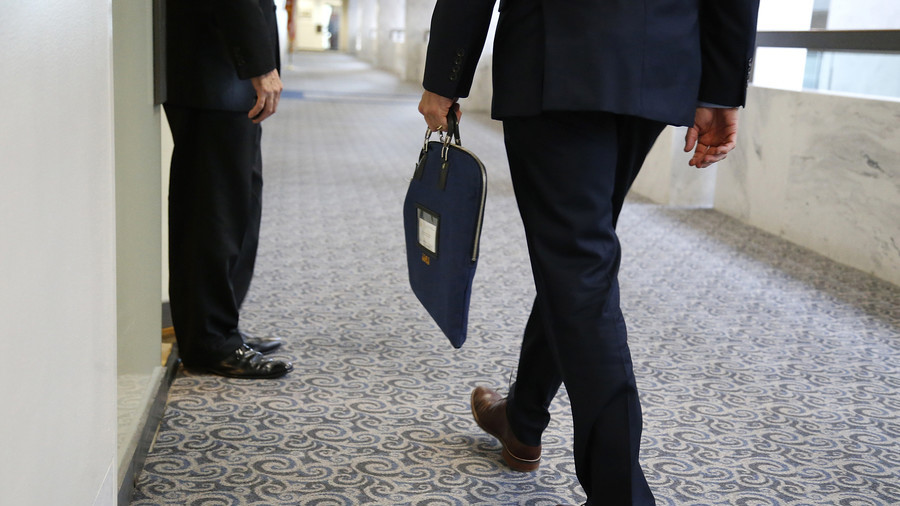 US authorities have arrested a former Central Intelligence Agency (CIA) officer accused of disclosing top secret information to China. The man could be sentenced to up to 10 years in prison if convicted.
Jerry Chun Shing Lee was detained Monday night after landing at John F. Kennedy International Airport. On Tuesday, the former CIA employee was "charged with unlawful retention of national defense information" by the Eastern District Court of New York. The judge ordered that Lee be held without bail.
US federal authorities accuse Lee of violating the terms of his top secret clearance and conditions of non-disclosure agreements he had signed with the agency he worked for from 1994 to 2007. Lee's disclosures reportedly led to a crackdown on the CIA's informants in China starting in 2010, the New York Times reported citing several former intelligence officials. The 53-year-old was at the center of a mole hunt for years.
Court documents reveal that after settling in Hong Kong with his family after leaving the agency, the accused returned to the US in August 2012 to live in northern Virginia. The FBI took note of Lee's return and placed him under investigation, searching his hotel rooms in Hawaii and Virginia during his travels back and forth between Hong Kong and the United States.
"During each of the hotel stays, FBI agents conducted court-authorized searches of Lee's room and luggage, and found that Lee was in unauthorized possession of materials relating to the national defense," the DOJ said in a statement. "Specifically, agents found two small books containing handwritten notes that contained classified information, including but not limited to, true names and phone numbers of assets and covert CIA employees, operational notes from asset meetings, operational meeting locations and locations of covert facilities."
Last year, a NYT investigation revealed that Chinese authorities either killed or imprisoned 18 to 20 CIA sources from 2010 to 2012 following a massive intelligence breach at the agency. Initially, the CIA thought the Chinese could have hacked the Agency's communications system. However, the investigation ultimately honed in on the possibility of an internal leak, possibly by a former CIA analyst who worked in the China division. At the time, the newspaper said, there was not enough evidence to arrest the suspected mole. Whether or not Lee is responsible for exposing CIA operatives in China has not yet been announced.
You can share this story on social media: