Fire crews fight blaze at Clintons' residence in upstate New York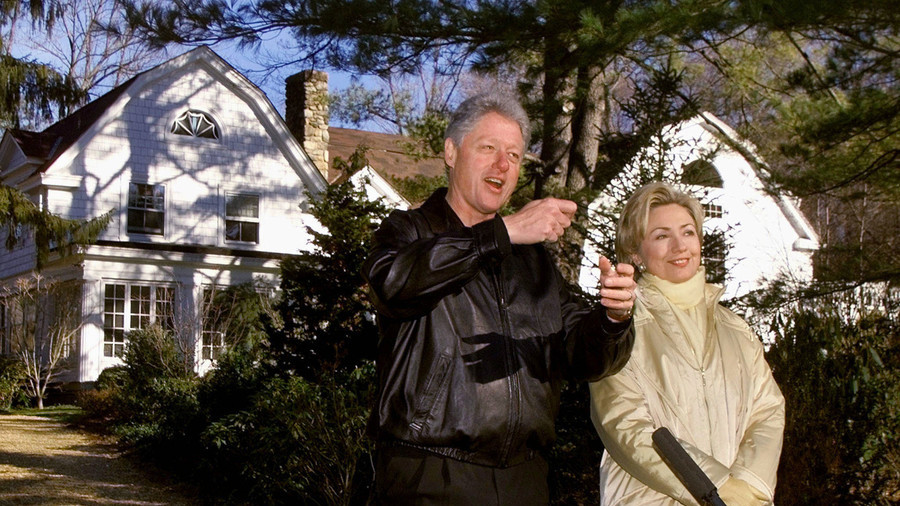 Firefighters were called to a property owned by Bill and Hillary Clinton Wednesday afternoon after a blaze broke out in a Secret Service building behind their home.
The fire started at the couple's Chappaqua residence about 2:40pm local time on the second floor of a Secret Service structure behind the Clintons' home, an agency's spokesman told Fox News.
The Clintons were not at home at the time of the incident, Nick Merrill, a Clinton spokesperson said on Twitter, confirming that the blaze started in a "building not connected to their home."
This report is wrong, & creating much hysteria.
Yes, a small fire broke out in the @SecretService facility today on Clinton property, in a building not connected to their home. Fire was put out, local FD responded. The Clintons were not home.
All is ok!https://t.co/fXnbqtLb2K

— Nick Merrill (@NickMerrill) January 3, 2018
"Fire extinguishers were utilized to suppress the fire and members of the Chappaqua Fire Department responded and inspected the area above the fire to ensure it had been completely extinguished," the Secret Service said in their statement, as quoted by Reuters.
While an ambulance was called to the scene, it reportedly left without anyone inside. There were no injuries, confirmed Sergeant Arthur Mendoza of the New Castle Police Department, adding that the cause of the fire is still under investigation.
Naturally netizens had a field day with the news, with many suggesting the house fire was a cunning ruse designed to dispose of evidence related to the former US Secretary of State's perceived misdeeds.