1 killed in huge car pileup in New York snowstorm (VIDEO)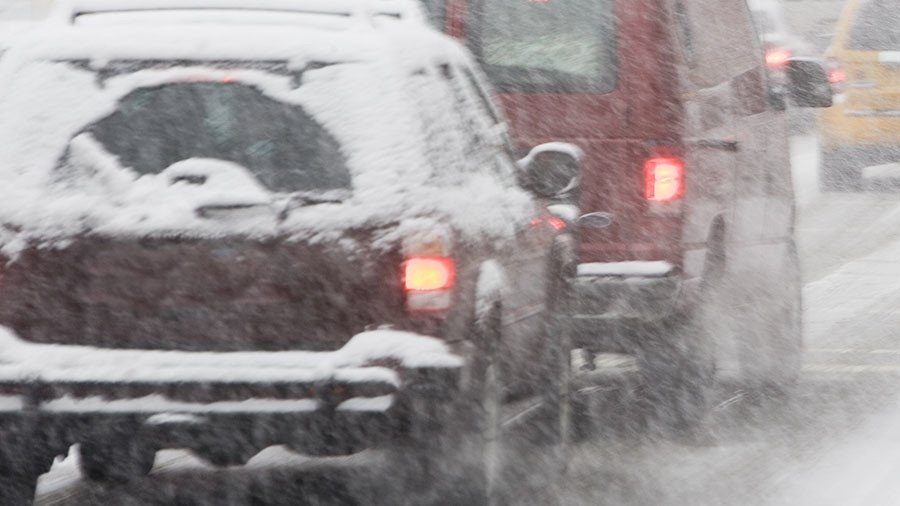 A multi-car pileup has resulted in one death and a portion of the New York State Thruway near Buffalo being shut down during a heavy snowstorm.
Icy road conditions also contributed to the massive collision Tuesday.
A video posted to Facebook by witness Kadire Flowers shows cars and semi trucks wrecked in near-white out conditions. Several reports claim 75 vehicles were involved in the pileup, but a tweet by Erie County county executive Mark Poloncarz said there are 22 vehicles.
The accident caused one fatality and two injuries. Motorists are said to be trapped in their vehicles.
Temperatures are well below freezing at 19 degrees Fahrenheit and will reach 10 degrees overnight. A blizzard warning is in effect for northern Erie County, including Buffalo, until 1am Tuesday. At least three flights to Buffalo airport have been diverted to other airports, the New York Daily News reported.
The cold blast will continue as Storm Grayson blankets the east coast with sleet, snow and heavy winds from northern Florida to New England. The storm is expected to last through Thursday.
You can share this story on social media: