US sanctions 2 North Korean officials over missile program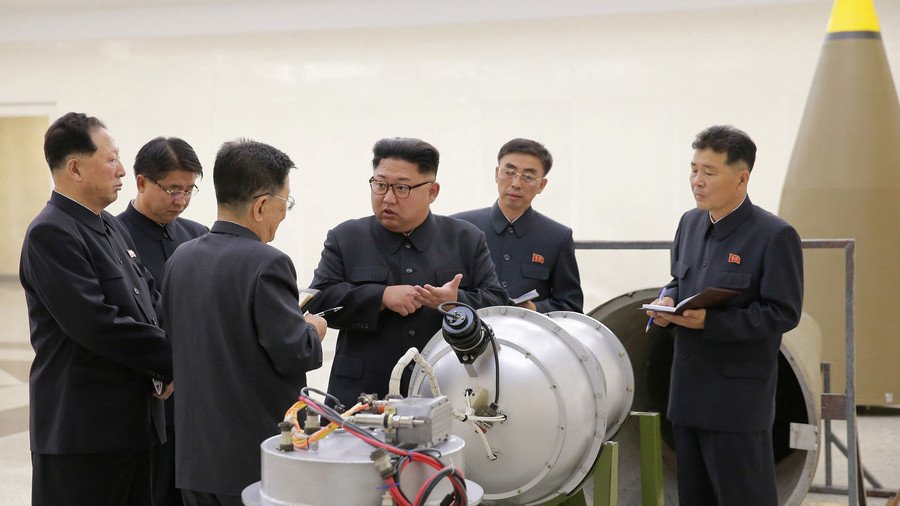 The US Treasury Department has imposed new sanctions on North Korea, targeting two officials who are allegedly involved in Pyongyang's ballistic missile program. It said the move was part of a "maximum pressure campaign."
The North Korean officials added to the US sanctions list were identified only as Kim Jong-sik and Ri Pyong-chol. According to the Treasury, Kim is allegedly a "key figure" in a project aimed at finding a way to switch North Korean rockets from liquid to solid fuel. Ri is described as a key official involved in the North's intercontinental ballistic missile (ICBM) development program.
"Treasury is targeting leaders of North Korea's ballistic missile programs, as part of our maximum pressure campaign to isolate [North Korea] and achieve a fully denuclearized Korean Peninsula," Treasury Secretary Steven Mnuchin said in a statement. He added that the move followed the UN Security Council (UNSC) passing another resolution on December 22, which imposed additional restrictions on Pyongyang over its recent missile test.
Last week, the UNSC unanimously imposed a new round of sanctions on North Korea that particularly limited its refined petroleum product imports and banned all remaining major exports. The resolution adopted by the council also demands the repatriation of all North Koreans working abroad within 24 months.
The resolution came in response to Pyongyang's latest ballistic missile test launch on November 29. North Korea called the move "an act of war" and threatened to "make sure" that all those, who supported the resolution, would "pay [a] heavy price for what they have done."
The North Korean Foreign Ministry also said that the US should "learn to co-exist" with the nuclear-armed Pyongyang if it wants to "live peacefully." Washington, however, keeps pressuring North Korea in an attempt to force it to abandon its nuclear ambitions, and is also threatening to pursue a military option.
Russia and China, in contrast, have consistently urged for a diplomatic solution to the crisis based on the "double freeze" initiative. The proposal presented by Moscow and Beijing, which seeks a simultaneous halt to nuclear tests by Pyongyang and the large-scale military exercises by Washington and Seoul, has, however, been rejected by the US.
In the meantime, Seoul has already asked the US to "review the possibility of postponing" their annual joint military drills because the exercise coincides with the 2018 Winter Olympics and Paralympics held in South Korea.
You can share this story on social media: