'US doesn't acknowledge environmental issues': Veterans slam US polluting Okinawa
The Japanese island of Okinawa has been dubbed the Pacific junk heap thanks to the Pentagon's troops. A former US marine once stationed in the area told RT he was shocked by all the trash he saw near American training centers.
Michael Hanes, a former US marine, saw for himself the effects of decades of pollution caused by the American military on the island, which is home to nearly 1.1 million residents. Now he is a member of Veterans for Peace, a global group of military veterans which promotes alternatives to war. In an interview to RT Hanes recalled his visit to Okinawa, within the group's delegation supporting local people opposed to the construction of military bases in Henoko district. US bases take up nearly 19 percent of Okinawa.
"I heard reports that there was trash all over the place, but I had to see with my own eyes," Hanes said, "So I went up there and it just blew my mind, I couldn't believe what I saw. All that trash in such a pristine area."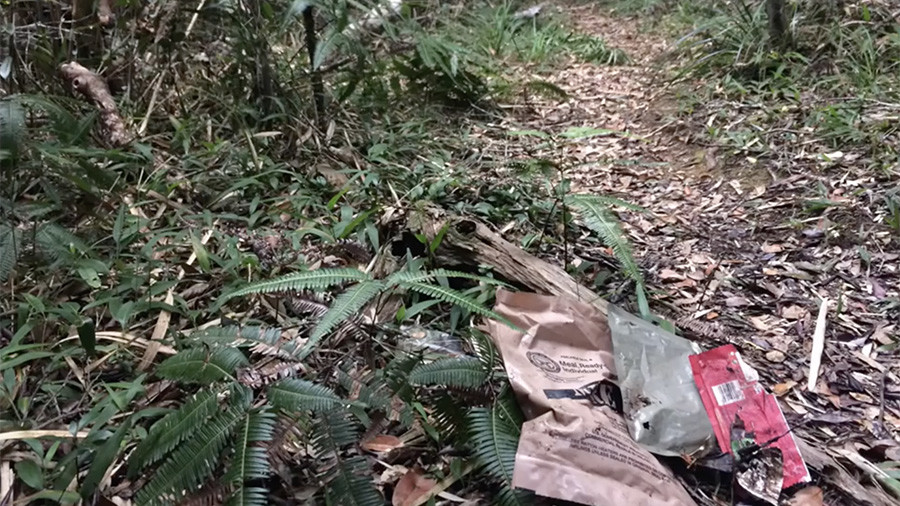 Having seen all the trash left by US marines, Hanes says that he is sure the US is the biggest polluter in the world. "The US doesn't look to the environmental issues or acknowledge them," he said.
Hanes recalled that when he served in Okinawa he never littered. "Marines [with whom I served] would never do that. We were trained if you would pack it in, you take it out," he said.
Earlier in December Hanes, together with the Veterans of Peace, was featured is the video showing the Yanbaru rainforest in the north of the island. The US Jungle Warfare Training Center occupies some 7,500 ha of Yanbaru's land.
The activists found dozens of empty packs for Meal Ready-to-Eat – commonly known as the MRE – a field ration for the US military which doesn't seem to be clearing up after itself.
"Do US marines behave like this even in their own country? Or they just do it here because it's Okinawa?" Akino Miyagi, a local biologist who joined the group, asks rhetorically. She says she comes to the forest every weekend to clean up the trash.
Former US soldier William Griffin believes that Washington doesn't want to cooperate in any investigation on the environmental issue in Okinawa "because it's a direct threat to their national security goals."
"The problem is that environmental issues [are] a direct threat to our lives. The US gets away with a lot of environmental issues," Griffin, who also joined Veterans for Peace, told RT.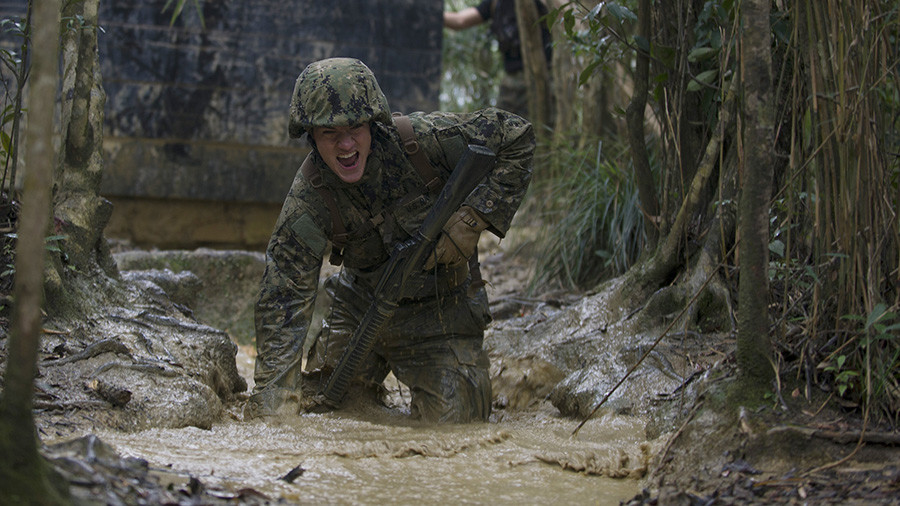 Having a training center in the middle of a rainforest should ultimately come down to the people who live in and near that rainforest, Griffin said, referring to the Yanbaru area. "People who live there have to suffer from the consequences of that training. They don't want it there," he added.
In the meantime, empty packs from chicken and brownies are not the only litter found on the island. According to a Japan Times report from 2013, workers unearthed some 20 rusty barrels from beneath a soccer pitch in Okinawa which was once a part of Kadena Air Base. The barrels contained ingredients of highly toxic military defoliants used in the Vietnam War.
READ MORE: Banned chemicals contaminate groundwater near US bases on Okinawa
The Pentagon repeatedly left pollutants containing arsenic, depleted uranium, nerve gas and carcinogenic hexavalent chromium on Okinawan soil, the report said.
In May 2017, the Eco Watch environmental news site ranked the US military the world's biggest polluter. "While the US military's past environmental record suggests that its current policies are not sustainable, this has by no means dissuaded the US military from openly planning future contamination of the environment through misguided waste disposal efforts," Eco Watch said. 
You can share this story on social media: