US circulates new draft of N. Korea sanctions to UN, seeks ban exports of food, machinery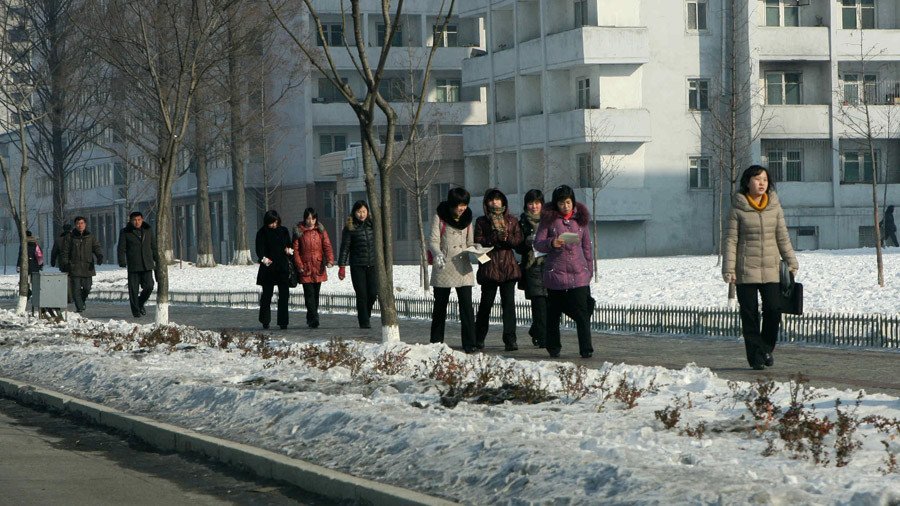 The US is pushing a new set of sanctions on North Korea at the United Nations Security Council. The draft circulated among diplomats seeks to ban food and other exports and repatriate North Koreans working abroad.
The US aims to vote on the resolution Friday, Reuters reported citing diplomats who were there. In addition to food products, the bans would prevent the export of machinery, electrical equipment, earth and stone including magnesite and magnesia, wood, and vessels. North Koreans earning income from work abroad would have to repatriate within a 12-month period.
The US is also asking China to cut off oil supplies to North Korea as a way to compel it to stop work on its nuclear weapons program. Though the US and China are reported to be working on a draft resolution, it is unclear if China will agree to implement them.
Washington and Pyongyang have been trading barbs among shows of military force.
US and Japanese warplanes held joint exercises earlier this month south of the Korean Peninsula, in what has been described as one of the largest military drills to date aimed at North Korea.
On November 29, North Korea launched what it claimed was its new type of intercontinental ballistic missile, the Hwasong 15, which can hit anywhere on the US mainland.
Pyongyang released a statement declaring that the North now has a full-fledged nuclear force. "North Korean leader Kim Jong-un announced that the country has realized the great historic cause of completing a state nuclear force," it said.
Seoul has proposed delaying the start of two annual joint US-South Korean military drills until after the Winter Olympics in PyeongChang. The US is currently reviewing the proposal.
You can share this story on social media: