Trump lawyer says 'Russiagate' probe head Mueller illegally obtained tens of thousands of emails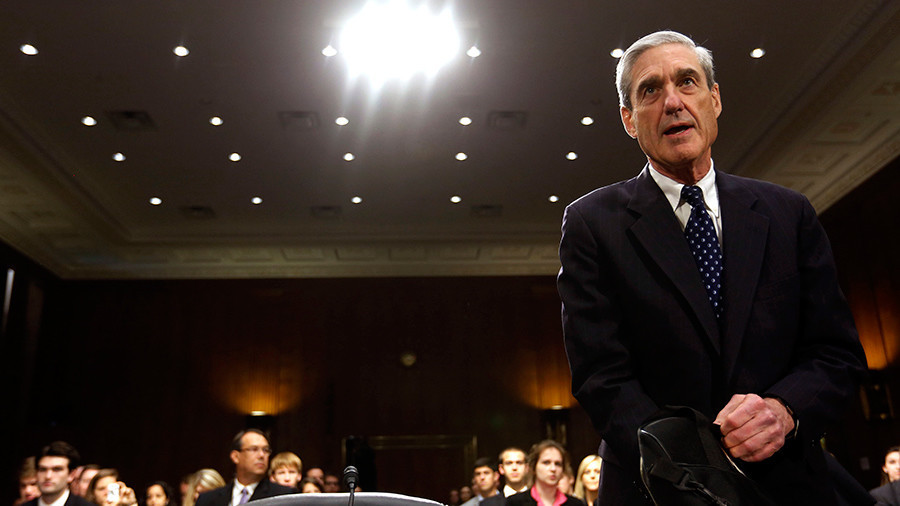 FBI Special Counsel Robert Mueller, looking for collusion between US President Donald Trump and Russia, has breached the law by requesting a government agency to hand over confidential emails, Trump's counsel told Congress.
In a letter sent to the House and the Senate and seen by Fox News, Kory Langhofer, lawyer for Trump's transition team, claimed that Mueller obtained "tens of thousands of emails," including confidential communications between a client and a lawyer, due to "unlawful conduct" by the staffers at the General Services Administration (GSA), which hosted the Trump team's email servers during the transition.
Accusing the GSA of "unauthorized disclosures" for giving Mueller access to private information it "did not own or control," Langhofer went to blame the agency for infringing on the right of the US citizens to be secure against unreasonable searches and seizures, as guaranteed by the 4th Amendment.
The special counsel's office has reportedly made "extensive use" of the texts seized from Trump's transition team that include "materials that are susceptible to privilege claims," Langhofer wrote, adding that apart from internal emails, the GSA also handed over laptops, cell phones and an iPad at its own liberty.
Trump's team discovered what it believes a breach of privacy on December 12 and December 13, the lawyer said, noting that some of the compromised materials were leaked to the media by "unknown persons."
Appealing to the Senate Homeland Security and House Oversight Committee, Langhofer called on them to ensure future transitions are secured form being mishandled by government bodies, in particular when it is under an investigation driven by political motives.
With the lingering probe into Trump's alleged ties to Russia having failed so far to produce any proof to support the allegations, it itself has been hit with claims of potential conflict of interest. Last week, it was revealed that one of Mueller's investigative team members, prosecutor Andrew Weissmann, publicly expressed his admiration to former US Attorney General Sally Yates, fired by Trump after defying a travel ban on seven Muslim-majority countries. It was also reported that Weissmann attended former Democratic Presidential candidate Hillary Clinton's election party in November 2016.
In another revelation, Mueller's "right-hand man" investigator Aaron Zebley was found to have acted as an attorney for an IT staffer, who installed Clinton's email private servers and destroyed her old Blackberry phones. The report by Fox News raised more questions about the independence of the former FBI director's investigative machine.
Last week it became known that Mueller had been forced to remove FBI agent Peter Strzok from the investigative team in the summer after it was revealed that Strzok exchanged anti-Trump text messages with another former team member, Lisa Page.
The growing pile of revelations is still unlikely to jeopardize the entire investigation. On Saturday, the White House said it is not considering firing Mueller despite the controversies.
"As the White House has consistently said for months, there is no consideration of firing the special counsel," Ty Cobb, the White House special counsel, said in a statement to CNN.