Security threat interrupts FCC net neutrality vote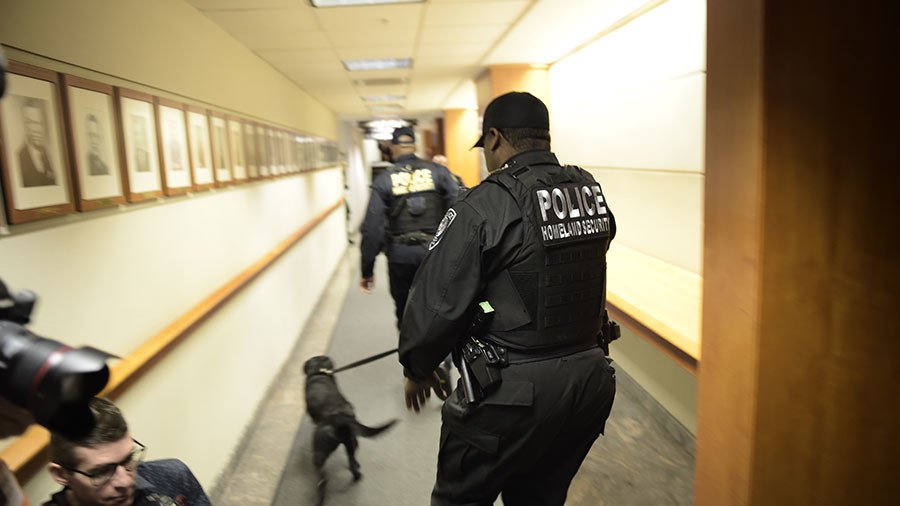 Moments before the vote on repealing "net neutrality" rules, the Federal Communications Commission (FCC) declared a recess, citing security advice.
"On advice of security, we need to take a brief recess," FCC Chairman Ajit Pai said abruptly, while reading his opinion favoring the repeal. The live feed from the commission's hearing shut off.
Homeland Security police cleared the room, instructing everyone to leave their belongings behind. No information was given on the nature of the security threat, prompting speculation that someone might have called a bomb threat.
Police with dogs searched the room, which was declared cleared and safe shortly after 1 pm. The commission reconvened, and Pai continued with his prepared remarks.
Shortly afterward, the FCC voted along party lines to repeal "net neutrality" rules adopted in 2015 under the Obama administration.
You can share this story on social media: