#UnfollowMcCain: Senator's plea for Twitter followers backfires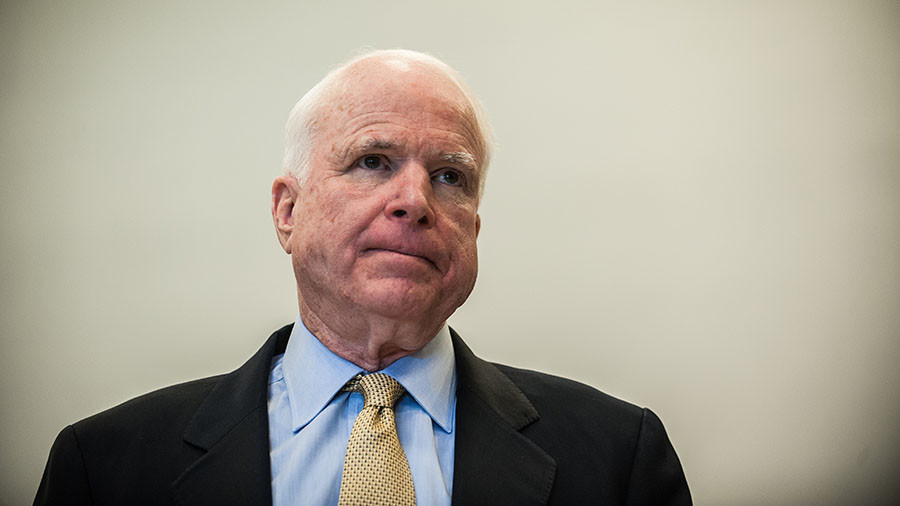 Senator John McCain (R-Arizona) lost thousands of followers after he tweeted asking for more in order to reach three million. Reactions to the call focused on his vote in favor of the tax reform bill, as well as the launch of the #UnfollowMcCain hashtag.
"We're only 74 Twitter followers away from 3M – spread the word & help us reach this big milestone," the senator tweeted Monday afternoon.
Within hours, however, McCain had lost thousands of followers. Many criticized him for voting in favor of the Republican tax plan, which Democrats say benefits the rich and harms the middle class. The plan sets aside the "individual mandate" of the American Care Act, which critics argued, would lead to a $25 billion cut to the program in 2018, citing a Congressional Budget Office (CBO) analysis of the bill.
"Over 5,000 people have unfollowed you since you sent this this two hours ago. One reason is you because you - a man undergoing cancer treatment - voted to strip $25 BILLION dollars from the part of Medicare which pays for CANCER TREATMENT," said one prolific tweeter.
McCain revealed in July that he had been diagnosed with brain cancer. He recovered well enough to continue his work in the Senate, despite a poor prognosis.
"Since this tweet, John's losing followers quicker than Americans are losing healthcare and tax benefits," a Texas film critic tweeted.
"I couldn't click the unfollow button fast enough. Unless you are part of the 1%, there is no reason to help this man because he sure wouldn't help you," said another user.
".@SenJohnMcCain's plea for help to reach 3M Twitter followers backfired big time yesterday when he lost 29K followers. Thanks mostly to Russian bots, he's since gained 5K followers & is now 24,000 short of his goal. Who wants to play today?"
It was unclear why 'Russian bots' would help McCain, one of the loudest anti-Russian voices in Congress. Though now reviled, he was considered a hero by many Democrats after voting against the GOP's proposal to repeal Obamacare in July.