'I never asked Comey to stop investigating Flynn' - Trump
Published time: 3 Dec, 2017 13:18
Edited time: 4 Dec, 2017 07:11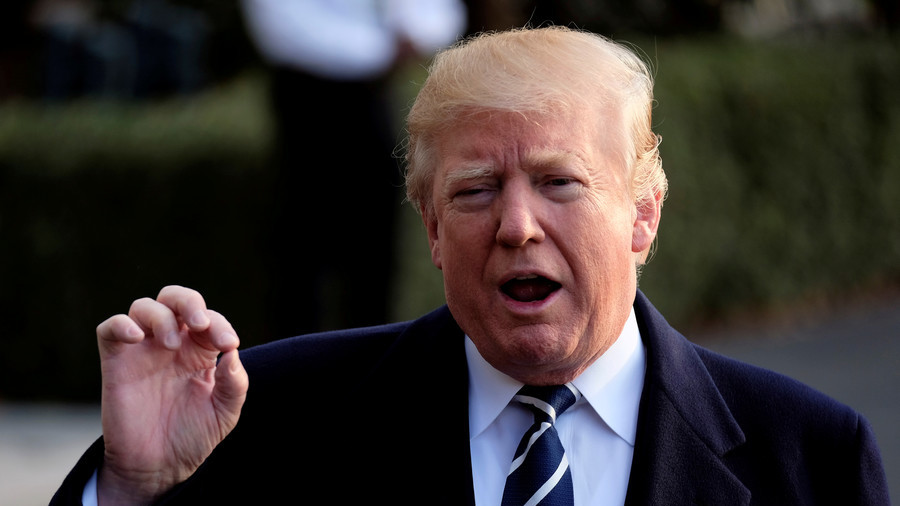 President Donald Trump says he never asked James Comey to drop an investigation into then-national security advisor Michael Flynn. Trump's tweet on the issue comes soon after Flynn admitted lying to the Bureau about his contact with Russian officials.
The president said on Twitter Saturday that he fired Flynn because he "lied to the Vice President and the FBI." What it amounts to is Trump calling the former head of the FBI a liar.
READ MORE: Trump: I had to fire Flynn because he lied to VP and FBI, but his actions were lawful
Weeks after being removed from his post, former FBI director James Comey told the Senate Intelligence Committee in June that Trump had ordered him to stop investigating Flynn. "What he wanted me to do is drop any investigation connected to Flynn's account of his contacts with the Russians," Comey said.
In a tweet Sunday, Trump said the claim is "another Comey lie".
The president had earlier applauded ABC News for suspending its journalist Brian Ross over his "horrendously inaccurate and dishonest report" on Flynn.
During a live "Special Report" on Friday, Ross cited anonymous sources in claiming that Flynn allegedly agreed to testify that during the 2016 election campaign then-candidate Trump told him to contact Russian officials. However, Ross' source later told the journalist that the order came when Trump had already won the election and was president-elect.
Meanwhile, Comey has been posting cryptic messages on his social media accounts, quoting the bible and referencing Buddha. Comey said in an Instagram post that truth is one of three "things which cannot be long hidden", the other two being the sun and the moon.