FBI arrests 70yo who made ricin & tested it on her neighbors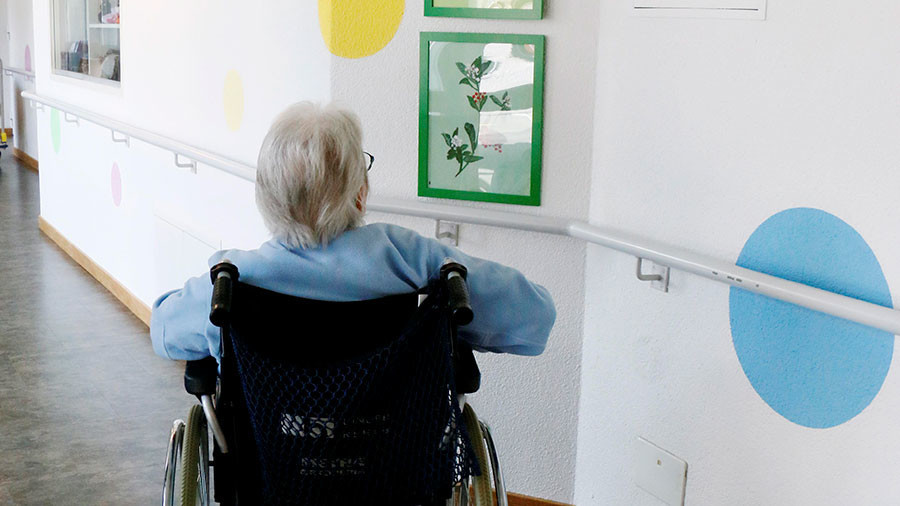 A 70-year-old Vermont woman has been arrested by the FBI after concocting the deadly poison ricin and testing it on residents at the retirement community where she lived.
Betty Miller, who lives in Wake Robin retirement community in Shelburne, was arrested by FBI agents on Thursday on suspicion that she was stockpiling the highly toxic substance which is produced in the seeds of the castor oil plant.
The poison kills the cells in a person's body by preventing them from making the proteins they need. Mild doses can cause difficulty breathing, fever, cough, nausea, and tightness in the chest. Larger doses can result in vomiting, bloody diarrhea, severe dehydration, and death.
Court documents reveal that Miller told health care providers she attempted to poison other residents by putting the ricin on food or in drinks during the past several weeks, Vermont news station WCAX report.
When agents raided her home they found bottles labeled "Ricin" and "Castor beans" among other paraphernalia needed to make the poison. Investigators also said that Miller had printed instructions, entitled "How to make ricin," which she had gotten from the internet.
The documents reveal that Miller's goal was to poison herself but first she wanted to test the effectiveness of the substance on others.
"Miller stated that she had an interest in plant-based poisons and had conducted internet research on how to make them," the FBI said in a statement according to AFP. "She stated that she manufactured ricin in the kitchen of her Wake Robin residence and, to test its potency, placed the ricin in the food or beverages of other residents."
Prosecutors said the 70-year-old should be a detained "because there are no conditions of release which will reasonable assure the safety of the community," a prosecutor wrote in an affidavit. "Miller's crime was carefully planned."
READ MORE: Pakistani woman plots to kill husband, poisons 15 in-laws by mistake
The retiree remains in custody and will return to court on Wednesday for a probable cause and detention hearing.
You can share this story on social media: