'Absolutely no collusion' Trump says after Flynn plea-bargain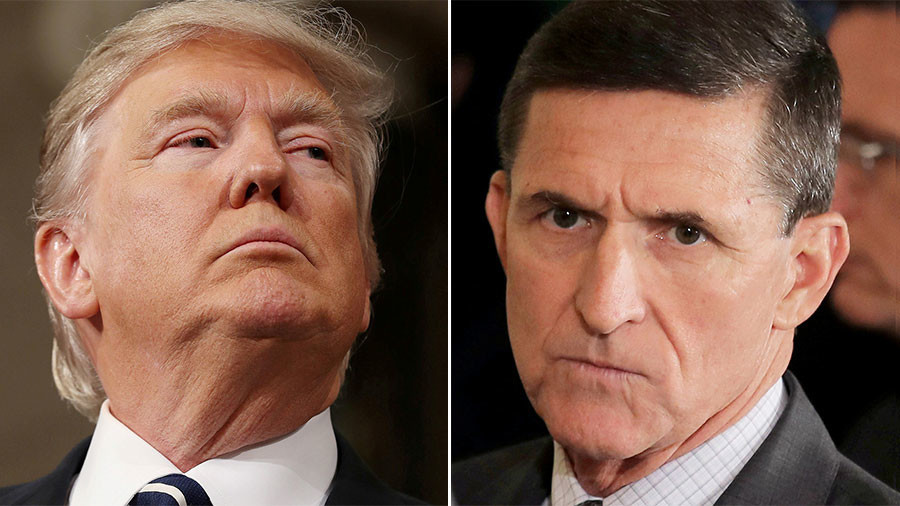 US President Donald Trump reiterated that his campaign was not engaged in any collusion with Russia after his disgraced former national security adviser Michael Flynn pleaded guilty to lying to the FBI about his phone calls to the Russian embassy during the transition of administrations.
The comment, made to reporters as he departed the White House, was his first reaction to Flynn's plea-bargain with the investigation of special counsel Robert Mueller. Trump said he was not concerned with the development and refrained from giving a definitive answer when asked whether he would stand by Flynn, saying "We'll see what happens."
According to court documents, Flynn confessed to having two conversations with the Russian ambassador in Washington at the request of a senior figure in President-elect Trump's transition team. He later denied to the FBI having talked to the Russian official.
According to reports in the US media, one of the conversations was meant to secure Russia's support in a UN Security Council vote on a resolution condemning Israeli construction of settlements in occupied territories; the departing Obama administration was preparing to abstain from the vote. The other call was reportedly to ask Moscow to restrain its reaction to anti-Russian sanctions which the Obama administration was expected to impose.
Mueller's inquiry focuses on alleged collusion between the Trump campaign and Russia, which stands accused of interfering with the 2016 presidential election. So far his investigation has snared two lobbyists with ties to Ukraine and a minor Trump campaign employee, who said he was duped by a man claiming to have connections in the Russian government. Critics of the incumbent president hope that Mueller will eventually find evidence that would allow an impeachment procedure to be launched. Flynn's promise to cooperate with the special council fuelled these expectations, based on a presumption that the former National Security Adviser would testify against the president.