Michael Flynn's guilty plea sparks zany reactions from resistance pundits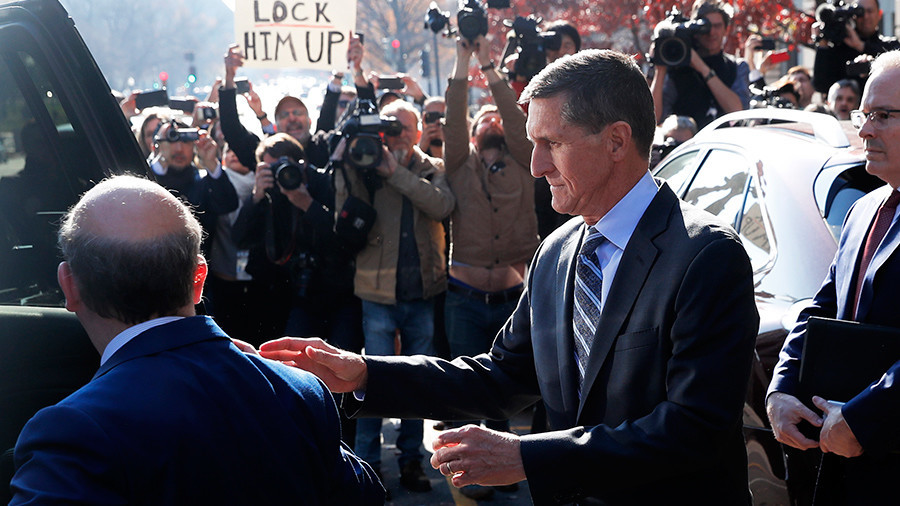 Liberal and neoconservative pundits overflowed with glee at the news of former National Security Advisor Michael Flynn's deal to plead guilty to lying to FBI investigators about his contacts with foreign officials.
Leading the way was Joy Behar of the morning talk show, "The View." After cheerfully reading the news of Flynn's plea deal aloud to her studio audience, Behar threw her hands in the air as the audience erupted in cheers.
"Yay," Behar shouted, "This is the antithesis of election night!"
When her fellow panelist Meghan McCain commented that the collective reaction resembled an Oprah Winfrey-style show giveaway, Behar pointed her finger around the room and shouted, "He goes to jail! He goes to jail! He goes to jail! Lock 'em up! Lock them up!"
Sunny Hostin, another panelist, hyped the news, but offered no analysis.
"Does everyone understand how significant that is?" she asked.
The gravity of the development was surely felt beyond The View.
"I'm quoting the one and only Flo Rida: It's going down for real," said MSNBC host Stephanie Ruhle.
"This shows that Mueller is going up the food chain and Trump is going to have an explosion," neoconservative commentator Max Boot told MSNBC's Stephanie Ruhle.
Former FBI Director James Comey tweeted a Bible verse following the announcement: "'But justice roll down like waters and righteousness like an ever-flowing stream' Amos 5:24"
"I don't think Hillary is gloating, because she's not that person, and none of this is good for America. But I think she's smiling at how fate is playing out." tweeted former Clinton campaign aide Peter Daou.
Rejoicing that "the rule of law does prevail," former director of national intelligence James Clapper said Flynn's plea carries "huge implications for the White House."
"I do think the larger interest here is served, as to try to understand exactly what was going on with the transition, the campaign and the Russians," Clapper continued. "And we need to get to the bottom of what today remains still a mystery to me, is this singular indifference to the threat posed by Russia."
Representative Adam Schiff (D-California) of the House Intelligence Committee said Trump has lied about contacts with Russia "abundantly and frequently and in just about every way."