Former national security adviser Flynn pleads guilty to lying to FBI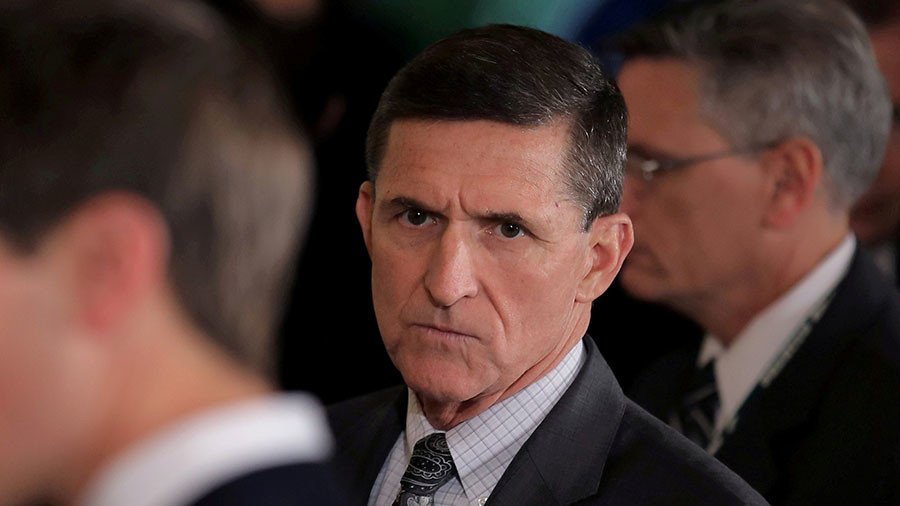 President Donald Trump's former national security adviser, Michael Flynn, has turned himself in to the FBI. He pleaded guilty to charges of making false statements to the FBI about his conversation with the Russian ambassador in December 2016.
The charge was detailed in court documents unsealed on Friday. The document accuses Flynn of making "materially false, fictitious, and fraudulent statements" to law enforcement about a phone call he had with former Russian Ambassador to the US, Sergey Kislyak. The statements were made on January 24, four days after Trump was inaugurated.

Flynn, 58, pleaded guilty to the charge during a Friday morning hearing in Washington, DC.
Trump's former National Security Advisor Michael Flynn is pleading guilty to one count of "willfully and knowingly [making] materially false, fictitious, and fraudulent statements" to the FBI. pic.twitter.com/4rYHLT2NTr

— Jenna McLaughlin (@JennaMC_Laugh) December 1, 2017
Flynn resigned less than a month into Trump's term, after the acting Justice Department head – who was subsequently fired for refusing to enforce a travel ban executive order – warned that he could be subjected to blackmail because his dealings with Russians hadn't been disclosed.
At issue was the phone call between Flynn and Kislyak at the end of December 2016, after President Barack Obama ordered a number of Russian diplomats to leave the US and closed two Russian diplomatic properties.
Flynn is specifically accused of falsely claiming that he did not ask Kislyak to "refrain from escalating the situation in response to sanctions that the United States had imposed against Russia that same day." He is also accused of falsely telling agents that he "did not recall the Russian ambassador subsequently telling him that Russia had chosen to moderate its response to those sanctions as a result of his request."
Flynn also told the FBI that he "did not ask the Russian ambassador to delay the vote on or defeat a pending United Nations Security Council resolution," according to court documents.

US intelligence services listened in on the phone call. Information about it was leaked to the media in January, after Trump's inauguration. Flynn resigned in February.
In a statement on Friday, Flynn said he was falsely accused of treason and other outrageous acts, and that he made the decision to cooperate with the special counsel in the best interests of his family and the country.
The plea "clears the way for a prompt and reasonable conclusion" of the special counsel investigation, White House attorney Ty Cobb said on Friday, according to Reuters.
Flynn's false statements to the FBI "mirror the false statements to White House officials" that prompted his resignation in February, Cobb said.
"I inadvertently briefed the Vice President Elect and others with incomplete information regarding my phone calls with the Russian Ambassador. I have sincerely apologized to the President and the Vice President, and they have accepted my apology," Flynn wrote in his resignation letter.
After he stepped down, Flynn filed an updated foreign registration form which showed that he had not disclosed contacts and payments from foreign entities – specifically, the government of Turkey – while serving as Trump's campaign adviser from February 2016.
You can share this story on social media: