Trump slams NBC & Comcast for 'fake news' after host sacked for sexual misconduct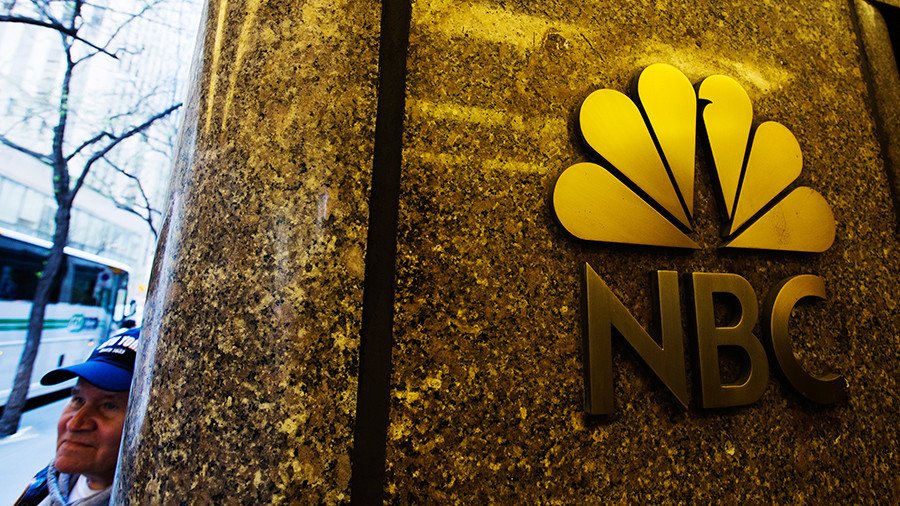 US President Donald Trump responded to the sacking of Today Show host Matt Lauer over sexual misconduct allegations by urging NBC and its parent company Comcast to fire top executives over publishing 'fake news.'
Today Show co-host Savannah Guthrie announced Wednesday morning that Lauer had been terminated, citing a letter from NBC News chairman Andy Lack, which informed staff of a "detailed complaint from a colleague about inappropriate sexual behavior in the workplace by Matt Lauer."
Trump wasted no time, taking to social media to ask when "top executives at NBC and Comcast" will be fired "for putting out so much fake news." He then took aim at Lack, alluding to his "past."
Trump declined to make any specific allegations against Lack, who has worked at NBC off and on since 1993. He became chairman and CEO of Sony Music Entertainment in 2003, and briefly served as the head of the Broadcasting Board of Governors (BBG), the US government's broadcasting agency. After just four months on the job in 2015, Lack resigned to re-join NBC.
In a second tweet, Trump took aim at MSNBC President Phil Griffin, as well as his former friend Joe Scarborough, referencing an "unsolved mystery" in which Scarborough's intern died in 2001. A medical examiner determined the cause of death to be natural causes.
Trump has long been on a crusade against so-called "fake news," taking aim at CNN just hours before addressing Lauer's sacking from NBC. "We should boycott fake news CNN. Dealing with them is a total waste of time!" he tweeted after learning that the news outlet would be boycotting the White House Christmas party.
On Monday, Trump said a "contest" should be held as to which of the major networks and CNN – but not including Fox News – is the "most dishonest, corrupt, and/or distorted in its political coverage of your favorite president (me)."
"They are all bad," he wrote, adding that the winner would receive a "fake news trophy."
You can share this story on social media: