Confusion or deception? Report shows thousands more US troops abroad than Pentagon claims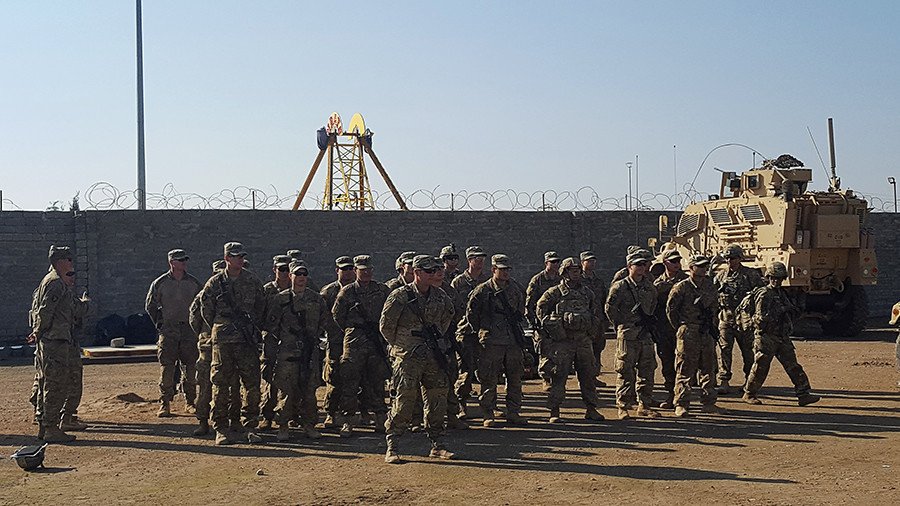 US deployments in some states are up to several times higher than numbers quoted by military officials, the latest report from the Defense Manpower Data Center shows, indicating that the Pentagon is failing in its promise to provide more transparent troop data.
According to the quarterly report produced by the DMDC, which is itself a part of the US Department of Defense, on September 30 there were a total of 25,910 US troops in Afghanistan, Iraq, and Syria, compared to the 14,765 declared by the Pentagon.
In Iraq, there were 8,992 troops, not 5,262, in Afghanistan 15,298 troops, not 14,000, and in Syria the deployment appears to be three times bigger – 1,720 against the latest official level of 503.
The data forced the Pentagon to acknowledge on Monday something that is widely known by military and Washington media, but is barely understood by the American public – that the US overseas mission figures regularly quoted by US officials are "not meant to represent an accurate accounting of troops deployed to any particular region."
Instead, the usual neat numbers signify so-called Force Management Levels (FMLs) – an Obama-era deployment cap that was used by the White House during the previous administration to restrict US involvement in foreign wars. Even before Donald Trump was elected, the actual numbers were usually different – and almost invariably higher – than those reported, as the US used counted some troops as being on "temporary assignments" while others were on "overlapping rotations."
"There are several other things that go into those numbers," Colonel Rob Manning, a Pentagon spokesman, attempted to explain, when challenged about the discrepancies. "It is a snapshot in time and have to also consider that number is quarterly. Our official deployment count has not changed."
But the Pentagon also admitted that the numbers – even the ones in the DMDC report – are fudged for military and diplomatic purposes.
"We are going to be as transparent as we can possibly be without telegraphing or silhouetting ourselves to the enemy and showcasing our capabilities to the bad guys," said Manning. "Some of that is based on operational security, some is based on agreements with partners and allies."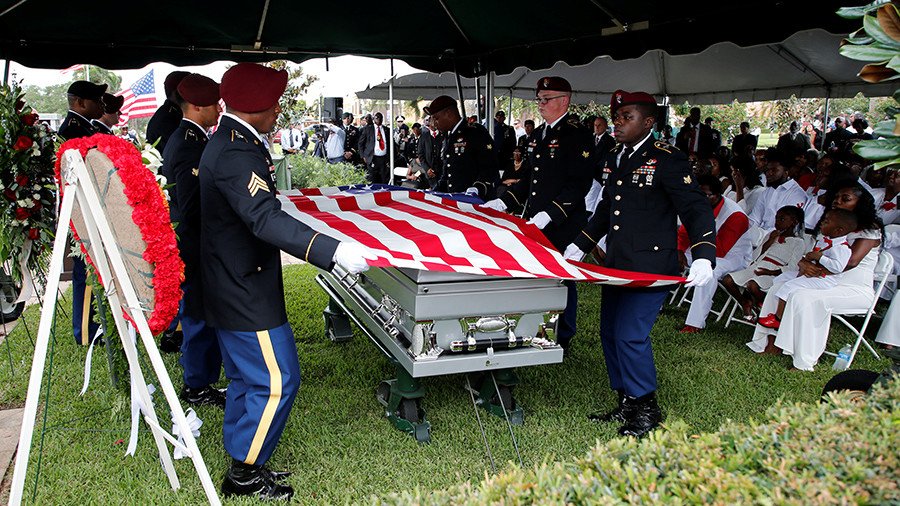 A good example of this seemingly willful obscurity is the US mission in Niger, where four American troops were killed in an ambush on October 4. A year ago the Department of Defense said that there were just seven US military staff in the country, and DMDC reports in March and June showed that there were fewer than 20. But the White House told Congress at the same time that there were 645 troops in the African country, but then revised the number up to 800 once the US losses became public, also revealing that the American counter-terrorism mission in the country had been going on for years. Whether the numbers stated now are the real ones, no one can actually tell.
While fooling Islamic State (IS, formerly ISIS) is all well and good, those who appeared to be most misled are ordinary US citizens – and even some politicians – who are lied to on a daily basis by Pentagon officials repeatedly mentioning what they know to be phony figures, without ever giving disclaimers that they are doing this for the sake of operational secrecy.
In August, Defense Secretary James Mattis confessed that he "inherited" a "very strange accounting procedure," and the Pentagon promised that "this way of doing business is over," but the newest data suggests that little has changed so far.
You can share this story on social media: