Fire in Times Square forces mass evacuation, all hands on deck response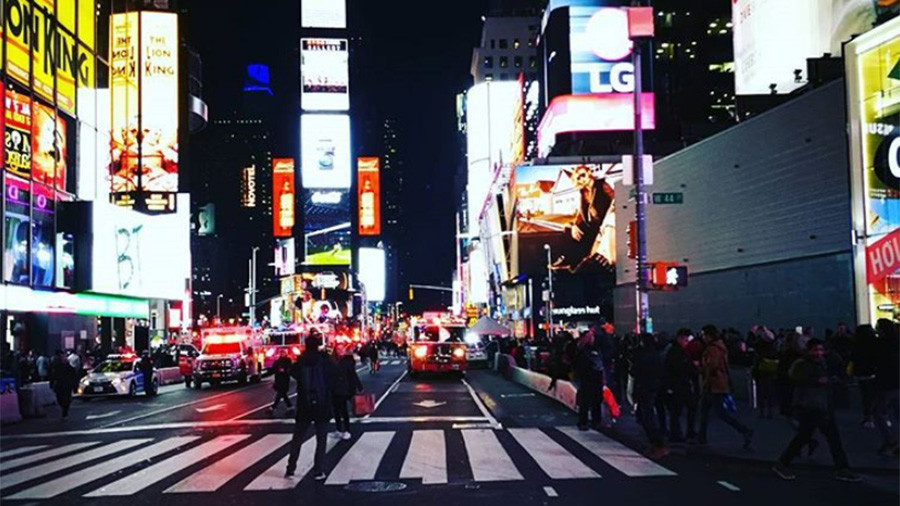 The FDNY is in all-hands-on-deck mode after a fire and smoke prompted over 100 people to evacuate 1540 Broadway in Times Square, including the 45-story Viacom building. No injuries have been reported so far.
The fire began around 4:30pm in a storage room of the Midtown Manhattan skyscraper's parking garage, the FDNY said, WCBS reported.
The chaotic scene caused traffic to be closed on 45th Street between 7th and 8th Avenues.
The FDNY tweeted out an alert shortly after 5:30pm that the fire was under control.