Emergency room visits triple for self-harming tweens & early teen girls - CDC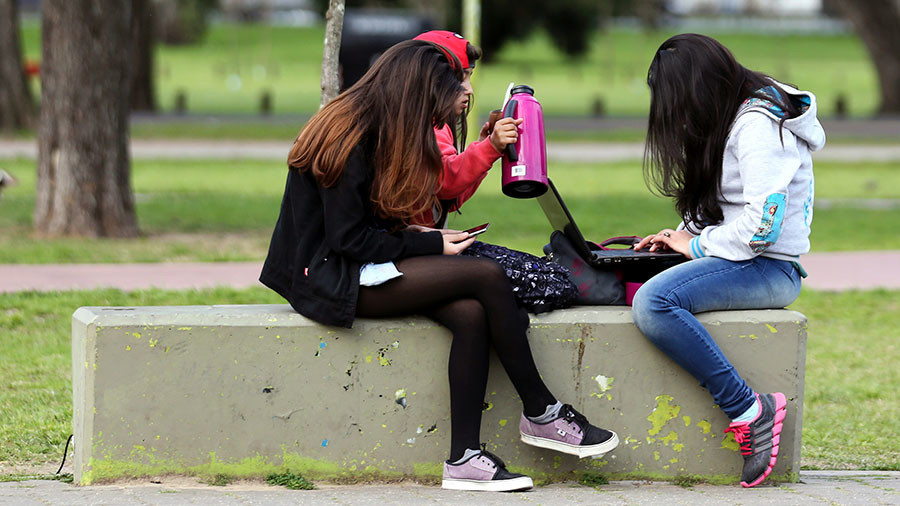 Attempted suicides and other types of self-harm have increased dramatically among girls in America since 2001, according to a 15-year study of emergency room visits. The increase was particularly sharp after the financial crisis in 2008.
The study, by the US Centers for Disease Control and Prevention (CDC), was published Tuesday in the Journal of the American Medical Association. Researchers analyzed data on non-fatal, self-inflicted injuries of those treated in 60 emergency rooms, among ages 10 to 24.
Nearly 29,000 girls and about 14,000 boys with self-inflicted injuries were treated in emergency rooms during the study years, 2001-2015.
All the injuries were intentional, but not all were suicide attempts, said lead author Melissa Mercado, a behavioral scientist.
Injuries among girls aged 10 to 14 nearly tripled starting in 2009, from about 110 visits per 100,000 to almost 318 per 100,000. Among young women aged 20-24, there was also a notable increase from from 228 per 100,000 in 2001 to 346 in 2015.
Older teen girls had the highest rate of emergency room visits – 633 per 100,000 in 2015 – but the increase among this group after 2008 was less steep. Rates among boys didn't change much during those years.
Overdosing on medication was most common among girls. However, self-inflicted injuries with sharp and blunt objects also increased during the study period.
The study does not include emergency room visits for firearm injuries, hangings, "recreational" overdoses, jumping from heights or car accidents. The results underestimate the problem, since they don't include self-injuries treated in doctor's offices or elsewhere, Mercado said.
It is unclear why self-harming is becoming so prevalent, but some mental health experts think cyber-bullying, substance abuse, and economic stress from the recession that began in 2008 might be contributing factors.
The rising rates "should be of concern to parents, teachers, and pediatricians. One important reason to focus on reducing self-harm is that is key risk factor for suicide," Dr. Mark Olfson, a psychiatry professor at Columbia University, told AP.
Almost one in five teenagers between 15 and 19 has considered suicide, and almost 10 percent have attempted it, according to the CDC. Among Americans between 10 and 24, suicide was the second-leading cause of death.
You can share this story on social media: