Nebraska regulators approve Keystone XL pipeline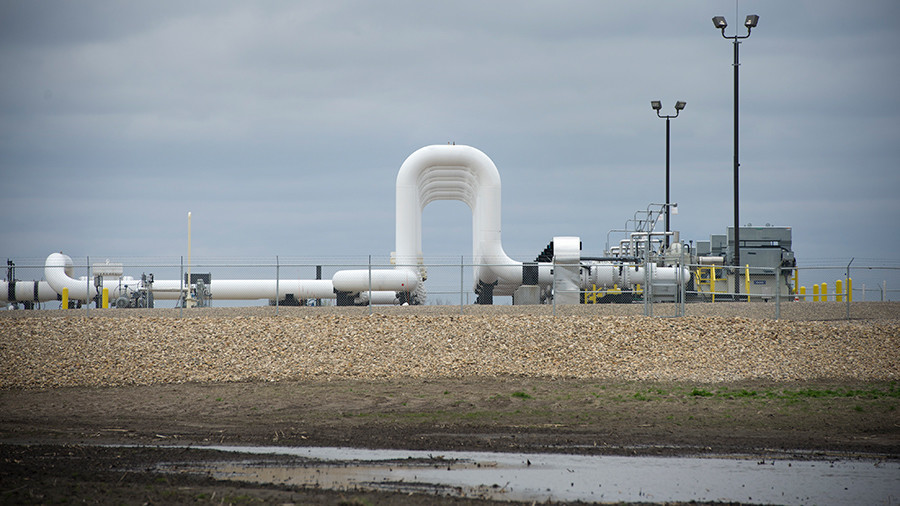 Nebraska regulators approved the Keystone XL pipeline route through the state, despite a oil leak last week that dumped 210,000 gallons of oil on arable farmland in South Dakota.
With three votes in favor and two against, the Nebraska Public Service Commission (NPSC) approved the pipeline route on Monday. The body was tasked with assessing whether the route was in the state's best interests, but could not consider the risk of spills since the project already had an environmental permit.
The NPSC has been reviewing the proposed 275-mile route of TransCanada Corp's crude oil pipeline since February.
Commissioner Crystal Rhoades, the body's sole Democrat, voted against the pipeline in part because it was not following the originally proposed route.
"The route being approved here today is a different route, and not the focus of the intense study," said Rhoades. She said the new route violated due process rights of at least 40 landowners, who would be affected by the change and "may not know that the pipeline is along this path, and may not have had an opportunity to make a case before this commission."
Read more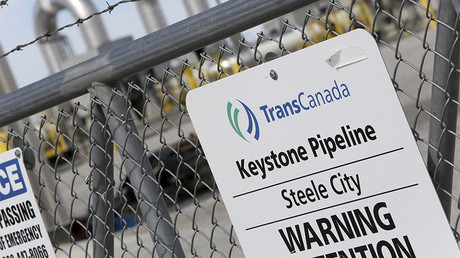 The pipeline would run through fragile soil that has a high probability of landslides and crosses the main Ogallala Aquifer, Rhoades said.
Opposition to the line has been driven mainly by a group of around 90 landowners whose farms lie along the proposed route. They are worried spills could pollute water critical for grazing cattle, and that tax revenue will be short-lived and jobs will be temporary.
Just two day ago TransCanada's existing Keystone system spilled 5,000 barrels in South Dakota and pipeline opponents said the spill highlighted the risks proposed by the proposed expansion.
"The spill only confirms all our fears," Jeanne Crummly, a rancher in Page, Nebraska told Reuters.
The proposed pipeline is an extension of the existing Keystone pipeline, which went into service in July 2010, and runs south through North Dakota, South Dakota, Nebraska, Oklahoma and Texas, with spurs east into Missouri and Illinois. It would carry an estimated 830,000 barrels of crude oil per day from northern Alberta, Canada to refineries along the Texas Gulf Coast.
It could be months before construction begins because of promised lawsuits and uncertainty over the economic viability of the $8 billion project. TransCanada and its supporters have said the project would bring economic benefits and could be operated safely. The company said last week's spill near Amherst, South Dakota, was contained and being cleaned up.
A 2014 state Department study predicted just 3,900 construction jobs and 35 permanent jobs. The project was rejected by President Obama in 2015, citing concerns about carbon pollution. President Donald Trump revived it in March, saying the pipeline would create 28,000 jobs and boost the US energy industry.