Clinton probe given 'special' status, FBI emails reveal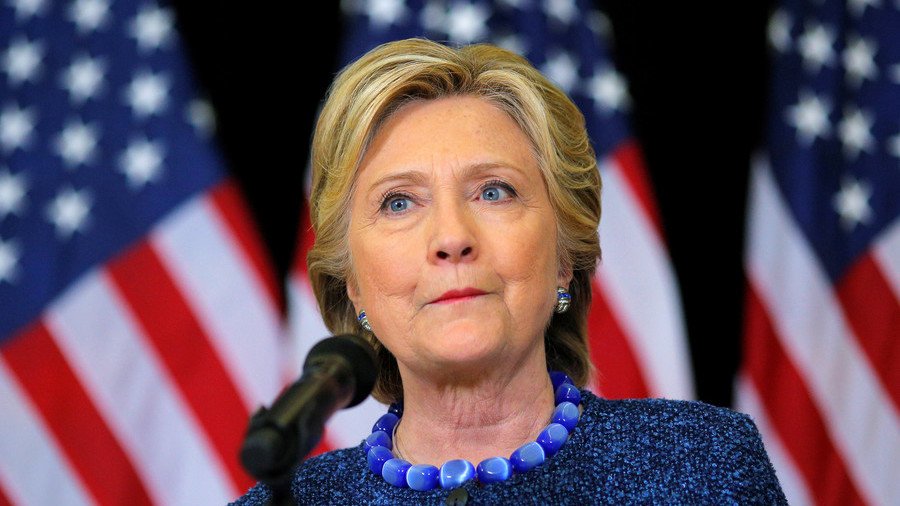 The Hillary Clinton email investigation was given "special" status by the FBI, newly released documents reveal. The disclosures focus on correspondence between former FBI Director James Comey and Deputy Director Andrew McCabe.
McCabe wrote in an email to FBI press officials that the Clinton email probe was being controlled by a small number of high-ranking officials at the Bureau's headquarters in Washington DC.
"As I now know the decision was made to investigate it at HQ with a small team," McCabe wrote in the October 23, 2016 email. "WFO [Washington field office] provided some personnel for the effort but it was referred to as a 'special' and I was not given any details about it."
McCabe said he had no input into the Clinton email investigation when it began in the summer of 2015. He was assistant director of the FBI Washington office at the time.
The new emails were released on the FBI's public records site, The Vault, on Wednesday and relate to a controversy surrounding McCabe's wife Jill, who received hundreds of thousands of dollars in campaign contributions from Clinton fundraiser and Virginia Governor Terry McAuliffe during her 2015 Senate run.
McCabe sent a timeline of his involvement in the Clinton email probe to FBI press officials who were fielding questions from a Wall St Journal reporter looking into whether McCabe had a conflict of interest with the Clinton case while his wife was receiving donations from McAuliffe.
Jill McCabe announced she was running for the Senate in March 2015, the same month that it emerged Clinton had been using a private email server. Andrew McCabe took over the Clinton probe in February 2016, when he became deputy director.
On Wednesday, FBI officials declined to answer questions about what McCabe meant when he described the probe as a "special," the Hill reports.
The documents also include an October 27 letter from Jason Chaffetz, chairman of the House Oversight Committee, asking McCabe to produce documents related to his wife's campaign and the Clinton investigation, following related media reports.
The emails also include one from McCabe, forwarding a True Pundit article to FBI Director James Comey, entitled, 'FBI Director Lobbied Against Criminal Charges For Hillary After Clinton Insider Paid His Wife $700,000.'
McCabe writes, "FYI. Heavyweight source." However, Comey responded: "This still reads to be like someone not involved in the investigation at all, maybe somebody who heard rumors (inaccurate) about why John left" – a reference to John Giacalone, the former supervisor of the FBI's National Security Branch whom the True Pundit article describes as the "brains and genesis" behind the Clinton investigation, and alleges he "abruptly resigned" from the probe.
"This strikes me as lower level folks who admire John (which is fine, because I do) telling yarns," Comey added.
The latest revelation about the "special" status could see Comey further criticized for his handling of the Clinton email investigation. Comey found in July 2016 that while Clinton had been "extremely careless," in her handling of classified information, she shouldn't be criminally charged.
However, earlier this month it emerged that an earlier version of Comey's statement written in May described Clinton's actions as being "grossly negligent," which could have seen her face felony charges. However, it was edited by officials before its release, the Hill reports. McCabe was among the three officials involved in shaping and editing the statement.
Comey has previously insisted that the investigation was carried out in an "entirely apolitical and professional way."
You can share this story on social media: