Baltimore neighborhood on lockdown as police hunt man who shot detective
Published time: 16 Nov, 2017 17:29
Edited time: 17 Nov, 2017 17:01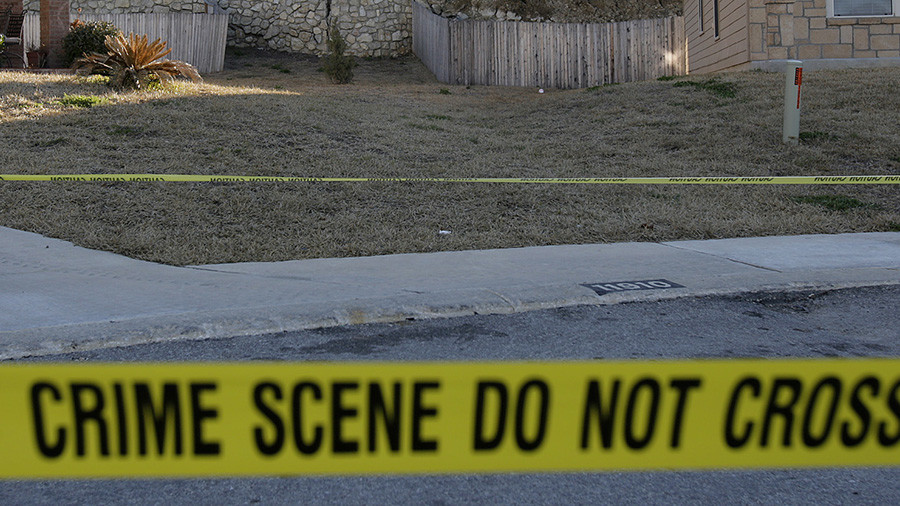 Police have surrounded a neighborhood in West Baltimore in search of the gunman who shot and gravely injured a veteran detective. A $64,000 reward has been offered for his capture.
The Baltimore PD detective, who has not been identified by name, was investigating a murder in the Harlem Park neighborhood on Wednesday afternoon. Around 4:30 pm local time, he approached a man who was acting suspiciously. The man pulled out a gun and shot the detective in the head, police said.
As of Thursday morning, a "shelter in place" order was in effect as police combed the neighborhood, meaning no one was allowed to enter or leave the police perimeter. A helicopter circled over the neighborhood following the shooting, instructing residents to go inside their homes. Police took positions near the corner where the shooting occurred and stayed overnight.
4:30 AM: It's been 12 hours since a Baltimore City Police homicide detective was shot here in Harlem Park. Police still on scene on 900 bl Bennett Place and using megaphone. #WJZpic.twitter.com/2RCcB0dqrO

— Devin Bartolotta (@WJZDevin) November 16, 2017
The wounded detective is in critical condition and on full life support in the intensive care unit at the University of Maryland Medical Center. He is an 18-year veteran of the force and a father of two.
"Our thoughts and prayers area with our detective, with his wife, with his two children as he continues to fight for his life," Baltimore Police Commissioner Kevin Davis said at a press conference Wednesday evening. "He is in very, very grave condition right now."
The individual responsible for this heinous crime will be found, charged, and prosecuted to the fullest extent of the law. @BaltimorePolice has our full support as they track down this violent criminal and bring him to justice.

— Larry Hogan (@LarryHogan) November 16, 2017
Maryland Governor Larry Hogan called the shooting a "heinous crime" and vowed the person responsible will be "found, charged, and prosecuted to the fullest extent of the law."
There is a $64,000 reward for information that would lead to the gunman's arrest, including a $4,000 from Maryland Crime Stoppers.
It is the second time a law enforcement officer has been shot in West Baltimore this month, the Baltimore Sun reported. Sergeant Tony Anthony Mason Jr., 40, a District of Columbia police officer who lived in Baltimore, was killed on the 2800 block of Elgin Avenue on November 4. Mason was off duty at the time.
Two more people were shot in Baltimore on Wednesday evening. There have been 308 homicides in the city so far in 2017, the third consecutive year of more than 300 killings, according to the Baltimore Sun.