Breaking news! Russia funded Russian elections – BuzzFeed 'secret finding'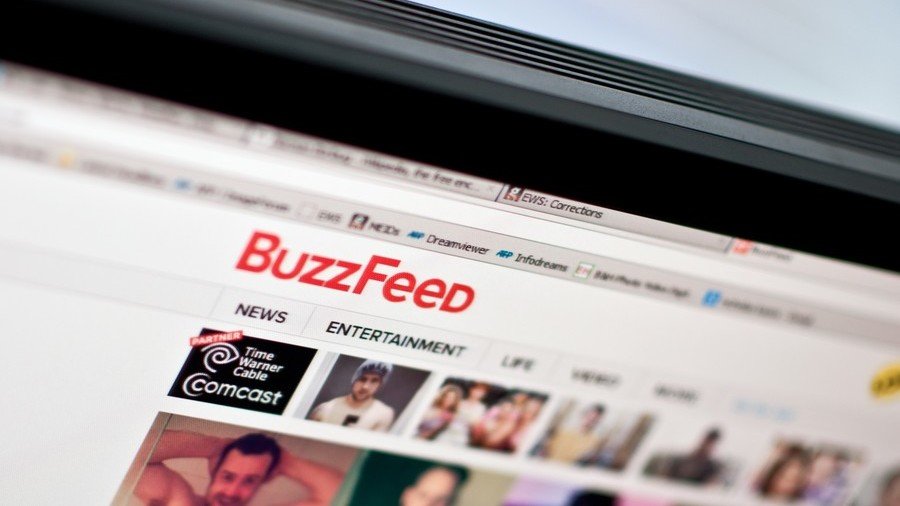 BuzzFeed's latest "explosive" scoop on "secret" Russian financing of a 2016 election turned out to be an instant hit by burying a key detail: it was a Russian election.
On Tuesday, the US media outlet ran a story headlined "Secret Finding: 60 Russian Payments 'To Finance Election Campaign of 2016'".
The 959-word article opens with the revelation that during August 2016, at the height of US election euphoria, the Russian Foreign Ministry wired $30,000 to its embassy in Washington.
The money came with a memo suggesting it was "to finance the election campaign of 2016" – a red flag for many looking for evidence of Russia's ominous influence in the US.
The article states more than $380,000 of these "2016 election" payments were sent via Citibank from Russia's Foreign Ministry.
However, it takes almost 400 words to mention that Russia also held an election that year, on September 18, with voting booths opened abroad for expatriate Russians to cast their ballot. Wire transfers mentioning a 2016 election were also sent to almost 60 other Russian embassies around the world.
BuzzFeed is reporting that the payments are being pored over by the Federal Bureau of Investigations. The outlet itself spared no effort in advertising its story: senior investigations editor Ariel Kaminer called it an "explosive scoop," as did Jason Leopold, a journalist on the story.
BuzzFeed UK investigations editor Heidi Blake labeled the story a "bombshell" revelation unearthed by "scoop machines" Jason Leopold, Anthony Cormier and Jessica Garrison.
Despite garnering much traction online, the "secret" money might not be as explosive a story as initially thought. LA Times writer Adam H Johnson claimed BuzzFeed's reporting style for the story was "cynical as sh*t."
"A qualifier buried in paragraph seven 100% undermines the sensationalist headline," he said.
He added: "At the very least if you're going to run a thin FBI press release that buries exculpatory details… tells your editors to not oversell the sh*t out of it."
Other journalists such as Bloomberg's Leonid Bershidsky and Glenn Greenwald have chimed in with their own thoughts.
"Idiots. The Russian election of 2016, not the US one, you exceptionalist morons…," Leonid Bershidsky tweeted.
Finally, the Russian embassy in the US chimed in with its own bit of sarcasm: "We'll have to disappoint the 'investigators.' We have been, and will be, holding State Duma and presidential elections. According to our constitution. Including for Russian citizens abroad. Throughout the world. Including the US. If we need more money to organize it, we'll get it from Moscow. Through Citibank. Or another bank. Legally."
You can share this story on social media: