US federal prosecutors to 'evaluate' Clinton's alleged corruption role in Russian uranium deal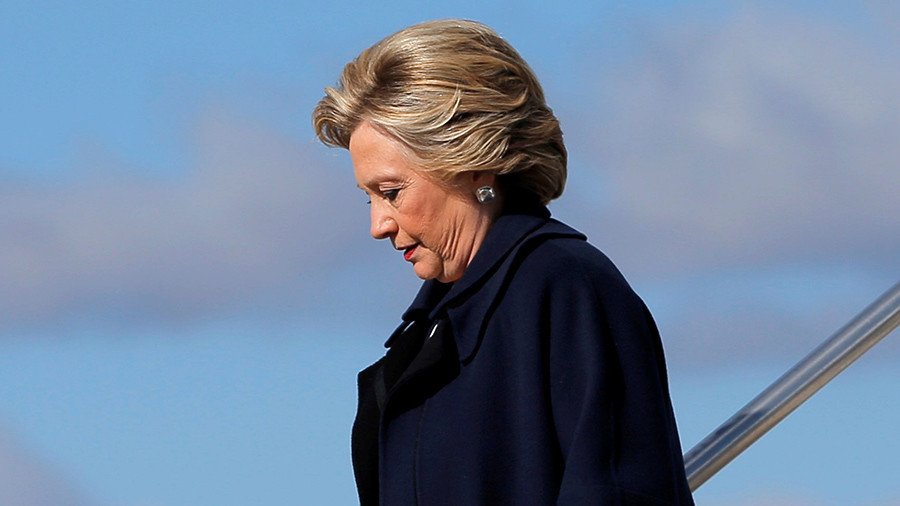 Attorney General Jeff Sessions has directed federal prosecutors to "evaluate certain issues" involving Hillary Clinton's alleged corruption in a deal which gave Russian company Rosatom control over 20 percent of America's uranium supply.
In a letter to House Judiciary Committee Chairman Bob Goodlatte (R-VA), Assistant Attorney General Stephen Boyd wrote that Sessions "has directed senior federal prosecutors to evaluate certain issues raised in your letters."
The letters referenced - written by Goodlatte - were dated July 27 and September 26, and included requests by him and other committee members that a special counsel be appointed to investigate certain matters, some of which involved Clinton, according to Fox News.
Among the issues raised was the 2010 Uranium One deal, approved by Clinton when she served as secretary of state in President Barack Obama's administration. That deal involved selling part of a Canadian-based mining company to Rosatom, resulting in the company acquiring control over 20 percent of America's uranium supply.
Some Republicans, including President Donald Trump, have claimed - without providing evidence - that Russian interests sought to donate to the Clinton Foundation in a bid to persuade Clinton to support the deal.
Trump has claimed that Clinton was "paid a fortune" to facilitate the sale, and has slammed the "fake media" for ignoring "one of the big stories of the decade."
Those claims have been denied by Clinton, who called them "baloney" and said there has been "no credible evidence [presented] by anyone."
Uranium deal to Russia, with Clinton help and Obama Administration knowledge, is the biggest story that Fake Media doesn't want to follow!

— Donald J. Trump (@realDonaldTrump) October 19, 2017
Prosecutors will be assigned to the matters as requested, according to the letter, and will report to Sessions and Deputy Attorney General Rod Rosenstein. In particular, they will "make recommendations as to whether any matters not currently under investigation should be opened," or whether a special counsel will be needed, states the letter, which was delivered ahead of a committee oversight hearing at which Sessions will appear on Tuesday.
The document adds that some issues requested by Goodlatte and other committee members are already being investigated by the Inspector General's Office. Once the IG's review is complete, the Department will assess what, if any, additional steps are necessary to address any issues identified by that review. However, the Justice Department does not typically confirm or deny specific investigations, and Boyd stressed that the letter "should not be construed to do so."
You can share this story on social media: