Dramatic footage shows powerboat flipping over during Key West race (VIDEO)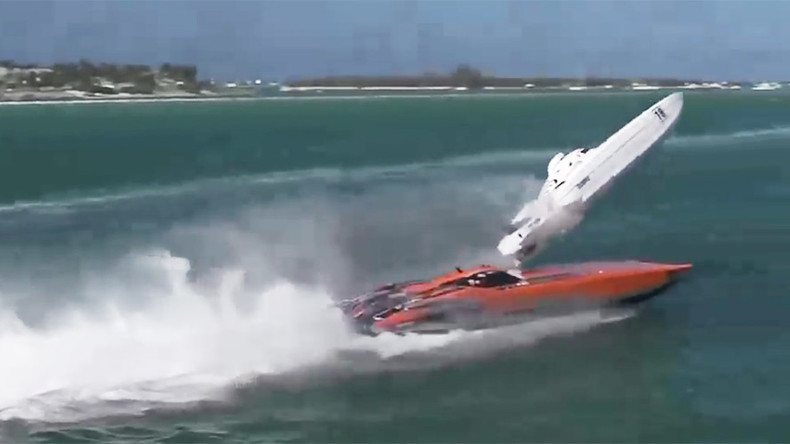 Two powerboats collided during the Super Boat World Championship in Key West, causing one to leap into the air before flipping over and landing in the water. The moment of the crash was caught on film.
The dramatic boat crash happened on the second day of the Key West World Championship last Thursday, when powerboat CT Marine, driven by Andy Strobert and throttleman Billy Moore, climbed over the rear part of powerboat CMS. A moment later, CT Marine ascended into the air and flipped over, landing in the water.
As rescue vessels rushed to the scene, the CT Marine crew appeared from the escape hatch. Both racers were said to be unhurt.
The Key West World Championship ended on Sunday, when winners were determined in each of the seven racing categories. The championship began on Wednesday, with 38 boats taking part.