Playboy Mansion to cultural monument? LA councillor faces hard sell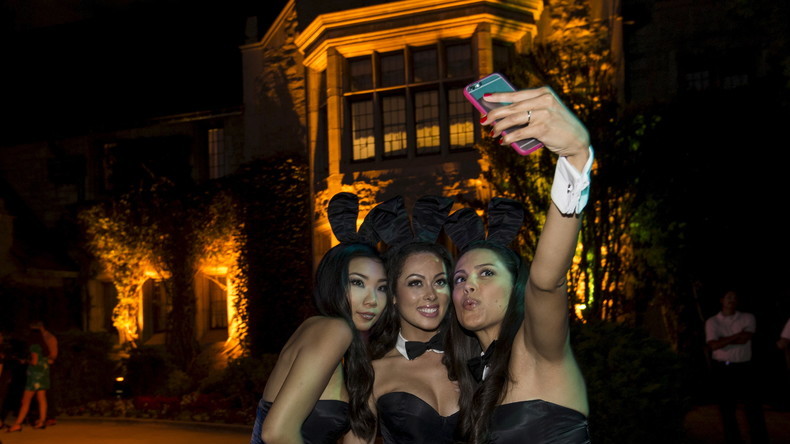 The Playboy Mansion could become a cultural monument, according to a motion introduced by a Los Angeles City Council member.
The Playboy Mansion in Holmby Hills, Los Angeles, was owned by Playboy Enterprises from 1971 to 2016, when it was sold for $100 million, the LA Times reports. Playboy founder Hugh Hefner lived there until he died in September, as part of the sale's deal.
While the mansion contributed to cultural life through its spawning of Playboy bunny Halloween costumes and a reality show that failed to hone in on the more sordid aspects of Hugh Hefner's abode, it's also well known for its wild parties frequented by celebrities.
Hefner published the first Playboy magazine in 1953 and it became a hugely influential men's publication around the world. The Playboy brand later expanded to nightclubs, clothing and other businesses.
The mansion was built in 1927 and features a grotto and has a zoo license – not for the Playboy bunnies but other animals such as monkeys and birds that roam the property. Hefner moved into the mansion in 1971.
Its new owner, Daren Metropoulos, said in 2016 he planned to connect his own estate next door with the Playboy Mansion. This would, Metropoulos explained at the time, return "the combined 7.3-acre compound to the original vision executed by architect Arthur R. Kelly and its first owner, Arthur Letts Jr., the department store heir whose father conceived and developed Holmby Hills when it was the Wolfskill Ranch."
Should the mansion be assigned historic-cultural status, it would limit what changes could be made to the property, and would prevent it being demolished without review, NBC Los Angeles reports.
The Cultural Heritage Commission and the Planning and Land Use Management Committee would have to recommend the cultural status to the council before it would be approved.