Hollywood pedophile ring allegations probed by LAPD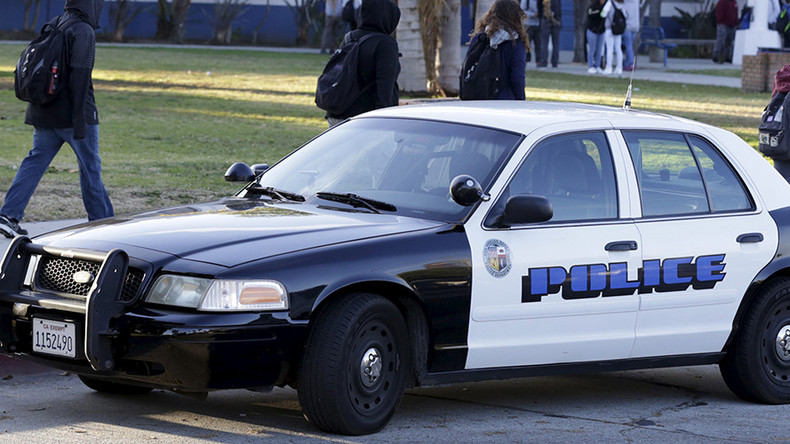 The Los Angeles Police Department confirmed it's investigating claims of a Hollywood pedophile ring, following actor Corey Feldman's formal police report.
Feldman has long said he was the victim of sex abuse when working as a child actor in Hollywood and finally named two of his abusers. Feldman said he had filed a formal police report on Monday.
The 1980s actor accused his former assistant Cloyd Jon Grissom and talent manager Marty Weiss of abuse on the Dr Oz show and on the Today show, respectively. Grissom was found guilty of child molestation in 2001, and Weiss is a convicted child sex offender.
The LAPD confirmed it's investigating Feldman's allegations, the LA Times reports.
"Feldman filed a report with the Los Angeles Police Department," the LAPD said in a statement to the Daily Mail. "There is no further information at this time, and his report is being investigated."
IMPORTANT CAMPAIGN UPD8: I JUST COMPLETED A FORMAL SIT DOWN INTERVIEW W @LAPDHQ SPECIAL DIVISION, & GAVE THEM ALL THE INFO I KNOW! THIS WAS

— Corey Feldman (@Corey_Feldman) November 7, 2017
OFFICIALLY THE 1ST FORMAL REPORT EVER TAKEN ON ANY OF MY CASES, AS SBPD NEVER FOLLOWED UP BACK IN 1993, & HAS NO RECORD OF MY COMPLAINTS.

— Corey Feldman (@Corey_Feldman) November 7, 2017
Feldman said on Monday he "completed a formal sit down interview" with LAPD's special division. The LAPD told the New York Daily News it could not confirm whether the meeting occurred.
RT has also reached out to the LAPD for comment.
Feldman told NBC's 'Today' show he could name six people involved in abusing children in Hollywood.
Feldman said that he reported the abuse to the Santa Barbara Police Department in 1993, when they were questioning him about Michael Jackson. He said he told the police the names of his abusers. Dr Oz said police told him that, while they do have a recording of Feldman making his report, they don't recall him naming any abusers.
"We are aware of the statements that Mr Feldman is making regarding an investigation in 1993. Our records do not indicate that he named any suspects."

Feldman's friend Corey Haim was also allegedly abused and raped, according to Feldman. Haim died in 2010.
Feldman is raising money to make a documentary to expose the Hollywood pedophile ring, donations which would cover the production of the film as well as security and legal protection for Feldman.